Research Insights
Winning combo contributes to growth in Middle East travel market
Winning combo contributes to growth in Middle East travel market
Published:

August 2019

Analyst: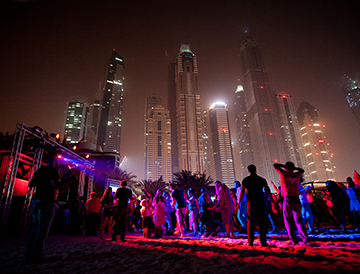 According to Phocuswright's latest travel research report, Middle East Online Travel Overview 2019, a winning combination of government investment, positive economic change and consumer affluence is leading the Middle East travel market into a period of strong growth. Eager to showcase its cultural icons, religious meccas, world-class resorts and state-of-the-art event venues, the Middle East is opening its figurative doors to the world.
Local government spending on infrastructure improvements has reached record levels, with Doha, Qatar's stadium and metro-area projects running at full speed in anticipation of hosting the FIFA World Cup in 2022. Not to be outdone, Dubai is polishing up its Dubai Parks and Resorts, the Dubai Frame and the Jewel of the Creek projects to prepare for as many as 25 million visitors to the World Expo in 2020. Egypt's tourism market is now the fastest-growing in North Africa, and the government is proudly readying the US$1 billion Grand Egyptian Museum to open in 2020. In Saudi Arabia, the ambitious Vision 2030 initiative includes plans to establish the kingdom as a major tourist destination for domestic, regional and international travelers.

(Click image to view a larger version.)
Travel habits are evolving, as younger, more affluent consumers crave adventure, value and frequent trips - both within and beyond the Middle East. By 2020, Generation Z (ages 20 and younger) and Millennials (ages 21 to 34) will comprise nearly three quarters of the region's population. Religious pilgrimages continue to drive domestic and inbound tourism to Saudi Arabia during Hajj and Ramadan, and the summer season is expanding as Ramadan moves into the spring for the next five years. Leisure travel is on the upswing as well, with intra-regional travel to Dubai and Egypt increasing. Egyptian and Saudi officials have partnered on a Red Sea Island and Neom project that will link Egyptian resorts in Sharm el-Sheikh and Hurghada to the Saudi city of Neom.
Budgets, visas and safety play large roles in outbound trip decision-making, and Europe remains a favorite destination for Middle Eastern families, especially the U.K., France, Germany and Italy. Forty percent of tourists from Gulf Cooperation Council (GCC) countries spent more than $10,000 on their most recent trip to Europe, while GCC tourism spending per capita is nearly seven times higher than the global average.
Phocuswright's Middle East Online Travel Overview 2019 provides sizing and analysis of the online and total leisure travel markets in the Middle East, as well as regional projections through 2022, including distribution dynamics, technology trends shaping the market and more. Purchase the report here or subscribe to Open Access to unlock it for your entire company – you'll also get access to our interactive data tool, Phocal Point.