Research Insights
Total U.K. travel market projected to grow 1.7% by end of 2019
Total U.K. travel market projected to grow 1.7% by end of 2019
Published:

October 2019

Analyst: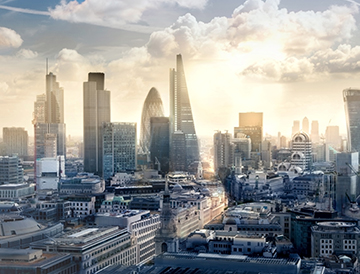 After more than two years of extensive negotiations and daring political maneuvers, the U.K. government has yet to finalize (as of mid-October 2019) the terms of its looming withdrawal from the European Union (i.e., Brexit). While the economic outlook and travel market impacts are uncertain, the U.K. will continue to play a leading role in the European travel market. According to Phocuswright's latest travel research report U.K. Online Travel Overview 2019, within Europe, the U.K. is the second-largest travel market overall and the largest online market by a wide margin. As a traditionally strong outbound market, the U.K. is also an important source of visitation for many European vacation destinations.
For the travel industry, a broad range of issues hangs on successful negotiations between the U.K. government and the European Commission, including border and tax policies, residence permits, open skies agreements and the protection of consumer benefits such as access to medical treatments and mobile roaming across Europe.
The country's tourism industry has performed well over the past few years, despite political uncertainty and the fear of economic damage associated with a potential Brexit.
The U.K. has been an important market within the European Union, as well as the European travel market. The country's economy is the world's fifth largest, and the market's GDP has grown for nine consecutive years, with 1.2% growth expected in 2019, rising to an average of 1.5% over the next five years. Inbound and outbound travel volume remain high, despite falling below the record highs of 2017. Inbound travel volume is projected to grow 3% in 2019; outbound travel was roughly flat in the first five months of 2019, but travel expenditures increased slightly.
The total U.K. travel market is projected to grow 1.7% in 2019, bringing travel gross bookings to £50.8 billion (see the Phocuswright figure below). Bookings are expected to grow to at a similar rate annually through 2023. However, given the U.K.'s significant reliance on global travel suppliers and intermediaries, negotiations with the EU represent a wild card that could further impact travel market performance.

(Click image to view a larger version.)
The U.K.'s online travel market is one of the most mature digital markets in Europe. As is typical of advanced online markets, online growth has slowed compared to previous periods. Following projected 7% growth in 2019, the online market will grow nearly twice as fast as the overall travel market through 2023.
To read the full report, with analysis on the travel distribution landscape, online dynamics, segment snapshots and more, purchase the report here.
If you subscribe to Phocuswright Open Access, you can unlock this report (and every Phocuswright report) for your entire company. See the benefits of becoming a subscriber here (including 10% off your Phocuswright Conference ticket).