Research Insights
How China became the world's 2nd-largest OTA market
How China became the world's 2nd-largest OTA market
Published:

September 2019

Analyst: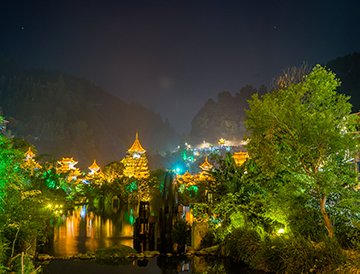 At $44.7 billion, China had the world's second-biggest OTA market in 2018, compared to the U.S. at $77.1 billion, and its 27% growth over 2017 was more than four times that of the U.S., according to Phocuswright's latest travel research report, China Online Travel Overview 2019: By the Numbers. Overall gains in travel spend are a major driver of this impressive expansion, but OTAs are also aggressively and successfully pursuing both new travelers and a greater wallet share among more experienced travelers.

(Click image to view a larger version.)
Ctrip dominates China's OTA landscape after acquiring its top two competitors, Qunar and eLong, in 2015. It still operates all three brands, in addition to Scotland-based metasearch site Skyscanner. While Ctrip remains the biggest player in the market by a wide margin, competition is bringing increasing pressure. Alibaba's Fliggy has gained traction with its platform model that allows suppliers to create their own storefronts. Meanwhile, U.S.-based Expedia and Booking.com have increased their efforts in China, with the latter investing in a huge branding push. Both of the global OTAs partner to enable bookings via social travel apps like Mafengwo, a popular source of inspiration for leisure trips. And Meituan continues to try to convert its food and retail delivery customers into hotel bookers.
Competition will fuel the growth of OTAs, perhaps at the expense of dependence on deals to lure travelers. China's growth in OTA bookings will come almost entirely through smartphone bookings. Mobile dominates retail commerce in China, and travel is no exception. Growth will slow as the market matures, but will remain substantial through 2022. By then, China's OTA market is projected to be very close in size to the U.S. OTA market.
To gain access to the full report, purchase Phocuswright's China Online Travel Overview 2019: By the Numbers. This publication provides up-to-date data and analysis on the China travel market, with sizing estimates and projections from 2016-2022.
To unlock this report for your entire company, along with Phocuswright's full research library, consider subscribing to Open Access. For more information, contact sales@phocuswright.com.