Research Insights
Younger European travelers are interacting with travel brands in these two ways
Younger European travelers are interacting with travel brands in these two ways
Published:

April 2018

Analyst: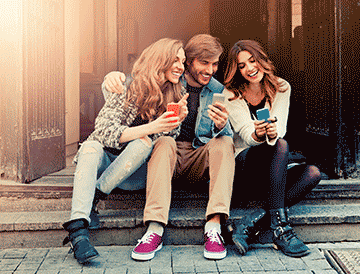 Innovation in travel is making the greater population more tech-savvy, and it's no surprise that those aged 18-34 are leading the charge with adoption.
Use of assistants, messaging, chatbots
According to Phocuswright Research, younger European travelers – who make up nearly 40% of the entire European traveler population – are most likely to be frequent users of voice-activated personal assistants and chatbots. More than four in 10 European online travelers used a voice assistant or chatbot at least weekly in the past 12 months.

Messaging and voice assistants have a range of possible travel applications, from travel planning to in-destination services and sharing. Roughly half of European travelers would be comfortable with using messaging to compare and choose travel products, contact a hotel desk or get local recommendations. This growth is largely driven by the younger travelers.




(Click image to view a larger version.)

Social's role in sharing and influencing decisions
Younger European travelers are also paving the way with visual social sharing – they're four times as likely to use visual social networks than travelers 35-54. Not only are young travelers using social apps – such as Instagram, Snapchat and Pinterest – to share experiences, they are the preferred platform for staying up-to-date with favorite brands.

In the decision-making process, pictures and videos by friends and travel brands on social media are now just as influential as travel reviews for 18-34 year olds. Brands are also capturing travelers' attention through ads: two in five social media users don't mind sponsored posts on their social feeds – as long as they're relevant, which is good news for travel marketers.
What does this mean for the future of online travel and consumer behavior in Europe? Learn more at Phocuswright Europe (May 15-17, 2018 in Amsterdam), the annual meeting place for European industry leaders who demand valuable answers, facts and solutions.