Research Insights
The Real Revolution in Tours & Activities
The Real Revolution in Tours & Activities
Published:

May 2017

Analyst: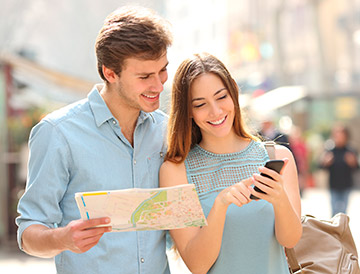 Depending upon your point of view, " tours and activities" – that somewhat artificial travel industry segment that comprises day tours, attractions, activities and events (basically everything travelers do in destination) – is either the next big opportunity in online travel or a massively overhyped arena in which startups go to die.
There is data to support both points of view. We at Phocuswright subscribe to the former, but not for the reasons most might think. Much of the attention has been on the rise of B2C online intermediaries and the investment they have attracted.
Here are some of the most notable events:
TripAdvisor's 2014 acquisition of Viator for approximately $200 million
GetYourGuide's $50 million series C in 2015 (after already raising some $45 million)
Musement's $10 million series B in 2016 (after raising $6.5 million in previous rounds)
Klook's $30 million series B in 2017 (after raising $6.5 million in previous rounds)
There have also been sizable funding rounds in China for two companies focused on tours and attractions: LY.com and Yaochufa.
While these companies are playing an important role in bringing tours and activities online, there is an even more important development happening behind the scenes: the flowering of startups offering affordable, easy-to-use reservations, inventory management and booking software for tour and activity suppliers.
Plumbing Isn't Sexy, but Try Living Without It
Distribution and online booking won't happen without technology. While most of the travel industry has more or less become plugged in one way or another, the technology for management of inventory, reservations and guests has been slow in coming to tours and activities. But this has been changing rapidly over the last half decade or more.
---
Tours and Activities Take the Stage at Phocuswright Europe
Join TrekkSoft and Bokun on Wednesday, May 17 to learn more about the tours and activities market in their educational workshops. Time is running out – get your seat today!
---
Driven by a slew of B2B reservation system (res system) startups – we have tracked more than 30 currently operating – tour and activity operators are getting wired up. In our first supplier survey, conducted in 2011, just 14% of respondents globally reported using a third-party reservation system. In our most recent survey, conducted in 2016, that figure has risen to nearly half.

(Click image to view a larger version.)
There are still plenty of operators out there using email, Excel, G Suite or even pen and paper to run their day to day, but this is clearly changing. And the implications are enormous. The fiercely competitive landscape of res system startups is laying the foundation of the future of this sector of travel – it's the future of online discovery and booking for travelers, who are already hungering for it and waiting for the industry to deliver.
Which Res System Will Win? Whoever's Best at Hand-to-Hand Combat
B2B generally doesn't hold the same sex appeal for investors as does B2C, so it's no surprise that res system startups in aggregate have raised far less than B2B. In a Long Tail market with tens of thousands of small suppliers, each with individual needs and challenges, there is no quick solution to rapid scaling. Wins are hard fought. Vendors face the classic challenges in a Long Tail market: significant variance in business requirements, extreme price sensitivity, and resistance to change (although there are strong indications that the latter is breaking down).
Two of the most heavily funded B2B startups – Zozi and Zerve – have both effectively shut down (the former's assets acquired by Peek). Rationalization and consolidation will continue. There have been other acquisitions by Palisis, TrekkSoft and FareHarbor. There is surely more to come, but the market is still extremely young and large, with plenty of room for many players worldwide.
So buckle in and get ready. It's going to be a bumpy ride – but ultimately it will be the tour and activity suppliers and travelers who will benefit the most.
Phocuswright's Tours & Activities: Startups Tighten Their Bootstraps provides a comprehensive analysis of startups serving the tours and activities category, including B2C and B2B players, peer-to-peer marketplaces, regional analysis, trends in funding and more.
The Tours & Activities: Startups Tighten Their Bootstraps publication is immediately available to Global, European, Innovation and Asia Pacific Edition subscribers.

Not a Subscriber? Learn more about the options here or contact our team:
sales@phocuswright.com • +1 860 350-4084 x504