Research Insights
Phocuswright and 33entrepreneurs Announce Startup Partnership
Phocuswright and 33entrepreneurs Announce Startup Partnership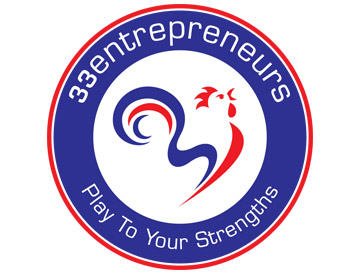 Travel industry research authority,  Phocuswright, and  33entrepreneurstoday announced a joint partnership to seed 10 startups into The Travel Innovation Summit: Battleground.  The Battleground, taking place November 16, 2015, during The Phocuswright Conference in Hollywood/Ft. Lauderdale, FL USA, is a preliminary Travel Innovation Summit round. During this new program, 20 early-stage startups compete for three open spots to demonstrate on stage at the main Travel Innovation Summit on November 17 – 18.

Leading up to The Battleground, 33entrepreneurs – a business incubator and accelerator for the wine and spirit, gastronomy and travel verticals – is holding a 10-city pitch tour to award early-stage startups with the direction and funding they need to find success in these industries. Starting July 8 in New York City, and with Phocuswright aiding the review process, the 33USTour awards the travel tech pitch winner in each location a spot in The Battleground.

33entrepreneurs Best Team Award at The Travel Innovation Summit
Phocuswright and 33entrepreneurs share a passion for innovation and a desire to create a better travel industry. With those tenets in mind, 33entrepreneurs is sponsoring an award at The Travel Innovation Summit. The 33entrepreneurs Best Team Award will be given to the startup or emerging company with the best tech-oriented, web-based software application with the highest degree of innovation, as voted on by the 33entrepreneurs team. The award includes one week in Bordeaux, France (flight and accommodation included) and access to their EMEA market team for a deep-dive accelerator and coaching program (total value of US$25,000).

"We're thrilled to have 33entrepreneurs help seed our first-ever Travel Innovation Summit: Battleground," said Tony D'Astolfo, managing director of Phocuswright. "Their unique perspective of the travel technology innovation space is sure to bring fantastic startups to The Battleground Phocuswright otherwise may not have discovered. It's gearing up to be one of the most talked-about segments of The Phocuswright Conference."
"We're excited to be partnering with Phocuswright in shaping the next generation of travel technology innovators," said Florian Mesny, partner at 33entrepreneurs. "We can't wait to start our tour, and meet some of the most promising travel startups in the U.S. We look forward to having these startups pitch at the pre-event Battleground at The Phocuswright Conference and earn their way to The Travel Innovation Summit on the main stage."
Startups and attendees interested in the 33USTour can register here: http://www.33entrepreneurs.net/33contests. The dates and locations for the tour are as follows: July 8, New York; July 10, Boston; July 13, Montreal; July 15, Toronto; July 17, Chicago; July 21, Austin; July 23, Boulder; July 27, Los Angeles; July 30, San Francisco.