Research Insights
Hotels Making Slow Strides in Mobile App Adoption
Hotels Making Slow Strides in Mobile App Adoption
Published:

June 2016

Analyst: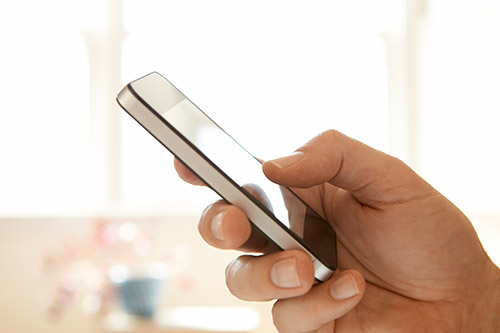 Expectations of mobile devices are rising quickly and hotels have little to boast about when it comes to mobile app adoption. Though the overwhelming majority of U.S. leisure travelers stay in hotels every year, less than 40% have a hotel app installed on their smartphone. In stark contrast, close to 60% have airline apps and flying is a lot less popular. In all fairness, hotels don't have it easy.     
Unlike airlines, who simply transfer a chunk of existing technology to the mobile platform (flight updates, check-ins and boarding passes), building cutting-edge mobile functionality for hotel stayers often requires physical – and costly – alterations to each property. That's a significant investment, particularly for the big chains who many expect to be leading the mobile charge. For keyless entries, locks need to be changed. Mobile room service and spa appointments require integration with point-of-sale and workflow systems. Controlling TV, music, lighting and temperature requires Bluetooth pairing. Local destination activity recommendations require a steady stream of local content. Big chains don't always offer the same amenities across brands and properties, only adding to the complications of building better hotel apps.
Looking Towards the Future
When it comes to leveraging mobile to enhance the hotel experience, the possibilities are truly endless. Hotels, however, must scrutinize potential benefits. While easier said than done, hoteliers can start by focusing on functionality highest in demand: enabling hotel-stayers to bypass the front desk. Half of U.S. leisure travelers (49%) want the ability to check in and out of their stay without ever visiting the front desk (see chart below). Demand is also high for local activity suggestions. Nearly four in 10 (38%) travelers are interested in using a hotel app to get recommendations about things to do nearby – which might be more convenient than having to scan other websites like Yelp or TripAdvisor. Booking functionality (32%), the ability to order room service (28%) and other amenities such as spa appointments (26%), and keyless room entry (28%) are also popular features travelers would like to see coming from hotel apps.
Most hoteliers believe they need to push mobile functionality in order to accommodate the demanding needs of today's tech-savvy millennial generation. But this is simply not the case. All travelers, regardless of age, are interested in a mobile makeover. Quite surprisingly, boomers are most interested in using hotel apps to skip the check-in line – a behavior most associated with the younger, on-demand generation. Compared to younger generations, older travelers are also more interested in using hotel apps to get local activity recommendations, manage bookings and use their smartphones as keys to their rooms. 

(Click image to view a larger version.)
Purchase Phocuswright's U.S. Traveler Technology Survey Sixth Edition for a comprehensive view of the rapid changes in traveler technology and how the latest tech devices, mobile functionality and social networks are shaping the U.S. consumer leisure travel market.