Industry Networking & Education
Think Tank Series
Phocuswright Think Tank Series
Participate in intimate, off-record curated roundtable discussions based on your business interests, moderated by industry experts and Phocuswright analysts.

The roundtable discussions are an opportunity for you to get together with like-minded attendees and industry experts in an informal setting to examine issues as they relate to the table topic.

A limited number of seats are available in each event in order to facilitate meaningful conversations and networking opportunities for the participants. Apply early!
Once your application has been submitted to attend, you will receive a follow up response within 48-hours via email.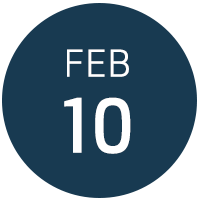 Phocuswright Think Tank: (R)Evolution of Corporate Travel
Thursday, February 10, 2022

Covid-19 decimated business travel, but the longer term impact of the pandemic on the future of work has the potential to permanently rewrite the rules for corporate travel. Join us to discuss what the future of business travel looks like and hear from the leading tech players on how they are planning to win in this transformed market.
Learn more & register »
Past 2022 Meetings:
January 13, 2022 - Phocuswright Think Tank: Mapping the Opportunities for Travel in the Creator Economy
The creator economy is heating up and represents a huge untapped audience for travel companies to partner with to woo undecided travelers. How can the industry leverage content creators and their services (videos, art, newsletters, games, courses, etc.), find the relevant audience and generate value? The challenge will continue to be finding niches that can start small, but have the potential to be very large over a relatively short period of time.
Experts:
Juliana Broste, Travel Video Journalist, TravelingJules
Fabian Dagostin, CEO, Street Life
Dustin Goot, Head of Creator Monetization, TikTok
Gary Kohn, Co-Founder, Luxury Travel Hackers
More Information
Connect with our team for more information about the 2021 Think Tank: