Free Travel Research
Latin America: Turbulent Times for Tourism - Webinar in Spanish
Latin America: Turbulent Times for Tourism - Webinar in Spanish
Published:

April 2017

Analyst: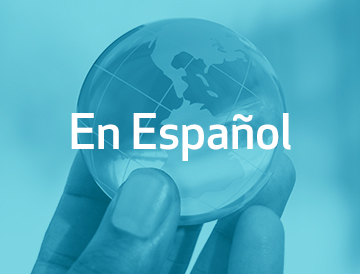 Las condiciones macroeconómicas en América Latina parecen estar mejorando trás años de turbulencias que afectaron el turismo en la región. El mercado total de viajes sumó 60.2 billones de dólares en 2015 y crecerá de 3-5% en los próximos cinco años. Mexico y Brasil representan 70% del total de ventas on y offline. La población está cada día más digital, lo que afecta positivamente el crecimiento de las reservas online, que crecerá un promedio de 10% en los próximos años.
La más nueva investigación de Phocuswright en la región, el Latin America Online Travel Overview Third Edition, presenta las proyecciones y datos completos para los mercados regionales de 2015 a 2020. El reporte contiene dados generales, por país, por segmento, tasas de penetración, representatividade de los canales directos y de las agencias online.
Para conocer parte de las principales tendencias, datos y análisis del dinámico mercado de viajes latino americano, haga el download de la presentación con audio en español.
---
Macroeconomic factors show that Latin America is on a slow upswing out of the past decade's economic roller coaster. The total Latin American travel market grossed US$60.2 billion in 2015, and will climb 3-5% for the next five years. By 2020, it's projected to reach $73.3 billion. Together, Mexico and Brazil represent more than 70% of Latin America's total and online travel markets. The region's population is getting tech-savvier, leading to a positive effect on online bookings. Online travel penetration will grow an average of 10% in the coming years. 
Recent Phocuswright research, Latin America Online Travel Overview Third Edition, presents market sizing and projections for the online leisure and unmanaged business travel market from 2015-2020. The report features rich analysis of the Latin American travel market, with coverage of online versus offline bookings, bookings by travel segment, supplier-direct versus intermediary bookings and more.   
Download the webinar presentation deck and audio (in Spanish) to explore key trends, data and analysis from the report to gain insight into the region's dynamic travel market.