Free Travel Research
Latin America: Turbulent Times for Tourism - Webinar in Portuguese
Latin America: Turbulent Times for Tourism - Webinar in Portuguese
Published:

April 2017

Analyst: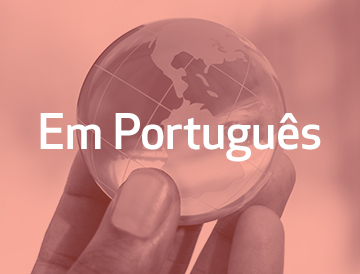 As condições macroeconômicas da América Latina parecem estar melhorando, depois de anos de recessão. O total de vendas de viagens foi de 60.2 bilhões de doláres em 2015 e crescerá de 3 a 5% nos próximos 5 anos, alcançando uma projeção de 73.3 bilhões em 2020. O México e o Brasil representam 70% do total de vendas on e offline. A população está cada vez mais digital, o que tem efeito positivo nas reservas online. 
O estudo mais recente sobre a região, o Latin America Online Travel Overview Third Edition, traz dados e análises completos de 2015 a 2020, apresentando números totais e penetração online por país, segmentos, canais diretos e participação das agências de viagem online.
Para conhecer parte das principais tendências, dados e análises do dinâmico mercado de viagens latino americano, faça download da apresentação com audio em português.
---
Macroeconomic factors show that Latin America is on a slow upswing out of the past decade's economic roller coaster. The total Latin American travel market grossed US$60.2 billion in 2015, and will climb 3-5% for the next five years. By 2020, it's projected to reach $73.3 billion. Together, Mexico and Brazil represent more than 70% of Latin America's total and online travel markets. The region's population is getting tech-savvier, leading to a positive effect on online bookings. Online travel penetration will grow an average of 10% in the coming years.
Recent Phocuswright research, Latin America Online Travel Overview Third Edition, presents market sizing and projections for the online leisure and unmanaged business travel market from 2015-2020. The report features rich analysis of the Latin American travel market, with coverage of online versus offline bookings, bookings by travel segment, supplier-direct versus intermediary bookings and more.
Download the webinar presentation deck and audio (in Spanish) to explore key trends, data and analysis from the report to gain insight into the region's dynamic travel market.