Report
COVID-19 Hotel Forecast: New York City
COVID-19 Hotel Forecast: New York City
Published:

April 2020

Analyst:
Introduction
The global hospitality industry has been ravaged by COVID-19, a classic example of a black swan event. While many are looking backwards to compare the current market environment with the post-9/11 or 2008 Great Recession periods, Phocuswright prefers to look forward - trying to address the tough questions weighing on our collective minds.
Over the coming months, by teaming up with the data science team at LodgIQ, Phocuswright will evaluate a broad swath of hotel-related and other data across a variety of key metropolitan areas. Our key objectives are to model the:
Level of disruption
Duration of disruption
Shape of the recovery curve
The goal is to understand the similarities and differences in hotel market dynamics between destinations. This is especially relevant, as some markets may have yet to peak in terms of the level of infections, while others are seeing active coronavirus case counts decline.
Travel's multimodal nature and interdependency of origin and destination markets within different sectors adds necessary, but not always welcome complexity to the model. Therefore, this forecast is probabilistic, with a high degree of uncertainty. The spread of the virus is path-dependent, non-linear and impacted by measures such as local social distancing and broader geographic quarantines.
The forecasting model will be continually evaluated and refined as more data is collected, stronger signals identified, and new outcomes revealed. Understanding the impact of the virus and the path to recovery across major global markets will help the industry regain solid footing through more informed decision making. The simplest way to understand the impact of the virus is to observe the change to the forecast as the spread progresses.
New York City
On March 2, 2020, with four confirmed COVID-19 cases in New York City, the model predicted the city's average Revenue per Available Room (RevPAR) for the month of March would decline by 12.9% compared to the prior year (YoY).
Timeline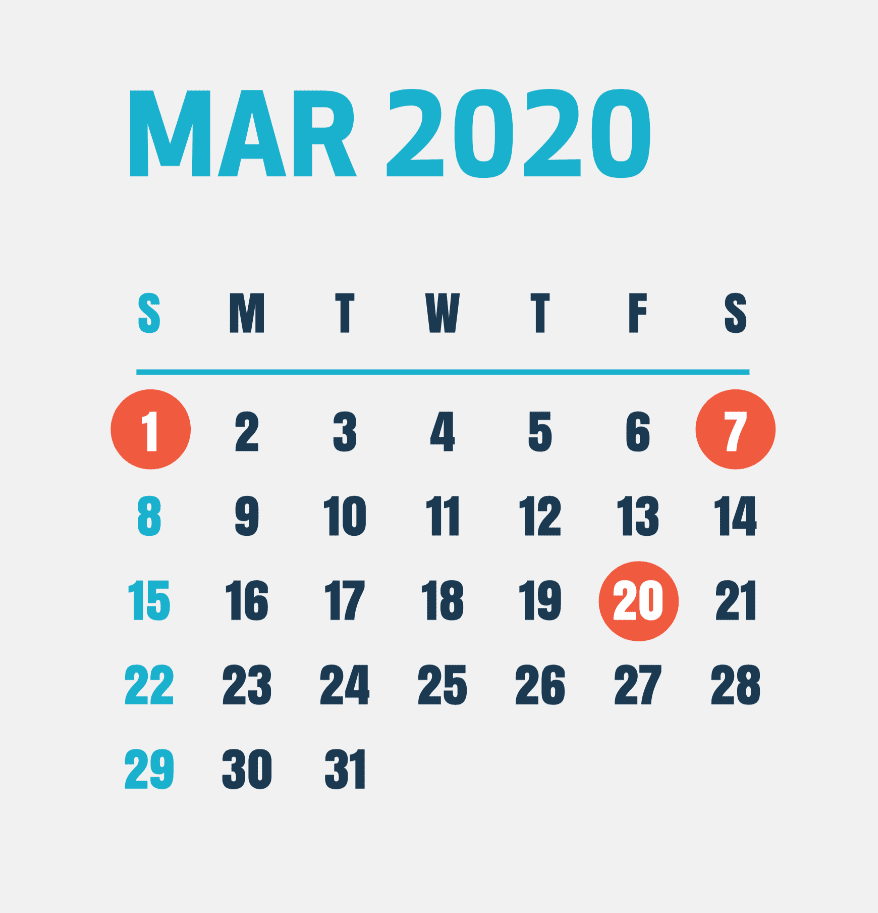 The timeline then evolved rapidly:
March 1 - First confirmed coronavirus case in New York City
March 7 - State of emergency declared
March 20 - Stay-at-home order issued by New York State governor
The two factors that drive RevPAR are Occupancy Percentage (Occ%) and Average Daily Rate (ADR), which in turn are influenced by the market supply of available hotel rooms and traveler demand. The strong inverse correlation between the number of confirmed virus cases in a destination and the reduction in hotel demand is readily apparent.
On March 29, four weeks after the first case was reported, New York City had surpassed 33,000 confirmed cases, with the model reflecting a daunting 69% YoY decline in RevPAR for the month of March. New York City closed the month of March 2020, with about a 62% drop in Occ%, compounded by a 20% decline in ADR, resulting in an approximate 70% decrease in RevPAR.

Below is how predicted YoY RevPAR variances changed between the March 1 forecast and the March 29 forecast for each month of the second quarter:
The precipitous changes in market conditions between March 1 and March 29 radically impacted the RevPAR forecast throughout the second quarter of 2020. No hotel owners or operators prepared contingency plans for this level of disruption.
As group, corporate and leisure demand evaporates, and a looming question remains regarding the prospect of supply contraction. The model dynamically adapts to changes in hotel supply, but the extent and duration of hotels closing - either temporarily, permanently or partially (shutting down floors, wings, etc.) - remains highly uncertain. One factor benefitting hotel owners is that the hotel development pipeline has stalled.
There has also been considerable debate regarding the use of hotels to house essential health care workers and other first responders. Failure to "flatten the curve" through social distancing and other measures may tax healthcare infrastructure. This could potentially require hotels to serve as housing for essential medical staff, or as quarantine quarters for those that may have been exposed to, or tested positive for coronavirus, but who may exhibit no or only mild symptoms.
The model currently projects room occupancy levels to be in the low double digits throughout April and May, dropping more than 75 percentage points from the March 1 (pre-COVID-19) forecast to the latest March 29 forecast.
The forecast projects that New York City will experience a two-month market bottom in April/May, before seeing some signs of relief through June. Some of the occupancy percentage rise in June could be due to hotel owners closing after not being able to sustain operations following 60 days of historically low occupancy. The reported occupancy rate may be higher, but the total number of available rooms may be a much lower basis for comparison.
About the Hotel Forecast Model
We continue to identify leading indicators that signal likely pricing strategies as markets decline and recover. ADRs can be misleading in a market experiencing severe supply contraction, as the mix of available rooms may shift to offer higher ratios of economy or luxury properties. Logically, during significant periods of disruption, travelers may become more price-sensitive, but anxious hoteliers engaging in rate wars may suppress pricing not only for their competitive set, but for the destination overall.
It is also important to remember that as the time horizon expands, greater variation may be expected. As more global markets recover from peak virus caseloads, their outcomes will be captured, with the model continually refined to enhance its precision.
This crisis will pass, but until then, the most urgent questions focus on the depth of the decline, the length of its duration and how the recovery will manifest itself. As the analysis continues, the following factors will be closely monitored to identify early signs of recovery:
Active cases and mortality rates
Test counts per million
Government travel policies
Stock market and volatility indexes
Unemployment rates
About LodgIQ
LodgIQ uses state of the art BigData Analytics and AI / Machine Learning algorithms to forecast demand and price hotel rooms. LodgIQ is led by a team of experienced hospitality technologists, data scientists and engineers. Seed funded by Highgate Ventures, LodgIQ is re-imagining revenue management with predictive and prescriptive analytics methods. Our flagship product - LodgIQ RM is used by hotels across the globe, day-in and day-out to understand demand and optimize revenue.