Special Projects
Private Accommodation in Europe: A Market Transformation
Private Accommodation in Europe: A Market Transformation
A Special Project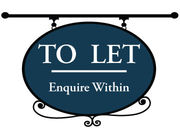 Vacation rentals have long been part of the leisure travel lodging landscape – but what was just a nascent online environment a few years ago has grown into a critical market for any private accommodation players. Europe is now the largest regional market for private rental accommodations with many well-known brands. Younger travelers are impacting the industry the most; in France and the U.K., more than two in five travelers under 35 rented a home or space in a private home for leisure travel over the past year. And these younger renters are far more likely to arrange their rental online, as the digital transformation of the segment becomes more complete. 
In order to understand this quickly evolving travel trend, it's important to base your strategy on consumer patterns and rigorous analysis. The upcoming Special Project, Private Accommodation in Europe, provides research and analysis on what drives these travelers, key trends in traveler behavior, consideration of rentals versus traditional accommodation, as well as channels and devices used for booking.
Sponsor this Special Project and gain insight into the rapidly growing private accommodations segment in Europe.
Sponsors will learn:
The size of the European private accommodations market, including forecasts through 2018, in terms of supply, demand, point of sale and revenue
The present and future structure of the private accommodation industry landscape
Traveler attitudes, satisfaction and intention across the search-shop-buy-experience process, including how and why travelers choose private accommodation
Key psychographics like technology adoption, importance of travel to lifestyle and travel style
Choose The Sponsorship That Supports Your Organization's Objectives
Select the sponsorship that best suits your organization's goals. Deliverables can include (depending on sponsorship level):
Input into the project
Findings, analysis and recommendations delivered as an in-depth PowerPoint presentation
Segmentation analysis
Custom questions
Analyst presentation via private Webinar
Branding and publicity acknowledgement and rights
PDF copy of the summary report
Design Your Own Sponsorship Package
Let us create the sponsorship package that's right for your company.
Contact our team today: +1 860 350-4084 x501 • Email