Special Projects
The Southeast Asian Traveler
The Southeast Asian Traveler
A Phocuswright Special Project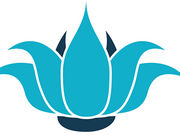 Southeast Asia is one of the global travel industry's fastest growing regions, and its compound annual growth rate (CAGR) is behind only China and India in the Asia Pacific region. Online travel agencies (OTAs), media and information platforms, investors, startups, low-cost carriers and hotels are all attracted to the region for its vast opportunities for growth and competitive advantage. Southeast Asia, along with its growing economy, also has a burgeoning middle class eager to travel, both domestically and internationally. With this blossoming travel demand, understanding how to influence the Southeast Asian traveler will be crucial.  
In order to capture a sizable share of the business in Southeast Asia, it's necessary to base your strategy on consumer preference and patterns. The upcoming Phocuswright Special Project, The Southeast Asian Traveler, provides insightful research and analysis into what drives these travelers, from dreaming and destination selection through planning, purchasing, experiencing and sharing. The research uncovers general traveler behavior by demographic, spend, incidence, motivation and destination in the key markets of Thailand, Malaysia, Indonesia and Singapore.  
Sponsor this Special Project and gain insight into this fast-growing outbound market.  
Sponsors will learn:
Travel attitudes and preferences across demographics, travel behavior, trip type and destination
Decision-making and planning variances by destination
Key trends driving the outbound Southeast Asia travel market
Media and channel usage, including search engines and travel review sites
Southeast Asia traveler behavior across the travel life cycle
Choose The Sponsorship That Supports Your Organization's Objectives
Select the sponsorship that best suits your organization's goals. Deliverables can include (depending on sponsorship level):
Input into the project
Findings, analysis and recommendations delivered as an in-depth PowerPoint presentation
Segmentation analysis
Proprietary custom questions
Analyst presentation via private webinar
Branding and publicity acknowledgement and rights
PDF copy of the summary report that can be shared internally and with members
Group infographic
Design Your Own Sponsorship Package
Let us create the sponsorship package that's right for your company.
Contact our team today: +1 860 350-4084 x501 • Email