Special Projects
Payments Unsettled: Travel's Complex European Payment Landscape
Payments Unsettled: Travel's Complex European Payment Landscape
A Phocuswright Special Project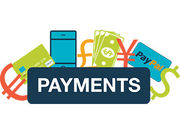 The world of travel payments is dizzyingly complex, with a global smorgasbord of industry practices, consumer preferences, technologies, standards and regulations. But in Europe, a payment revolution is upon us. Alternative transactions are now challenging entrenched methods as mobile payment grows in adoption, new entrants upend the status quo and gateway stores raise big questions. With this complex landscape, mapping out the market dynamics of region, method, model and segment will be valuable to your payments strategy.  
In order to stay competitive, it's important to know the emerging major payment trends and key players in the European market. The upcoming Phocuswright Special Project, Payments Unsettled: Travel's Complex European Payment Landscape, provides insightful research and analysis into the major challenges, differences, developments and drivers at a regional level with selective country-level case studies. The research measures the awareness, use and trends, costs and implications.  
Sponsor this Special Project and gain insight into the elaborate world of the European payment landscape.
Sponsors will learn:
The market structure of the U.K., Germany, France, Scandinavia, Spain, Italy and The Netherlands
Major trends at a regional level, including drivers, developments and differences
How payments flow and costs along the way
Key trends across air, land, and intermediaries
The key players reshaping the European payment landscape, new models, mobile, and innovations
The role of social networking sites
Potential for disruption and risk to entrenched methods for various payment modes
Choose The Sponsorship That Supports Your Organization's Objectives  
Select the sponsorship that best suits your organization's goals. Deliverables can include (depending on sponsorship level):
Input into the project
Findings, analysis and recommendations delivered as an in-depth PowerPoint presentation
Analyst presentation via private webinar
Speaking engagement
6-8 page white paper
Branding and publicity acknowledgement and rights
PDF copy of the summary report that can be shared internally and with members
Design Your Own Sponsorship Package
Let us create the sponsorship package that's right for your company.
Contact our team today: +1 860 350-4084 x501 • Email