Special Projects
Social Media In Travel: Mayhem, Myths, Mobile & Money
Social Media In Travel: Mayhem, Myths, Mobile & Money
A Phocuswright Special Project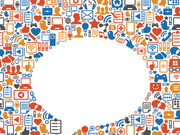 Published: September 2014
This Special Project takes an in-depth look at the global social travel landscape, with a focus on the U.S., Europe and Asia, to assess social travel initiatives, identify best practices, and uncover needed tools/services across key industry segments and sectors. The research features a global survey of travel companies, social media performance analysis in partnership with Socialbakers, and case studies highlighting successful social media initiatives.
Sponsor this Special Project to gain the strategic insight you need to navigate the rapidly evolving social travel landscape.
Research Objectives:
Understand travel company goals and actions
Platforms used

Global: Facebook, Twitter, Tumblr, Pinterest, Google+
Regional: Mixi, Naver, Sina Weibo, Orkut, etc.

Social objectives and activities

Advertising, marketing, customer service, transactional

Commitment: investments and resources
Track record: performance (successes and failures)
Assess awareness, current use and future intent for key tools and techniques
Applications and services for managing social media activities
Tools for monitoring social media mentions
Benchmarking and performance measurement
Mobile vs. desktop activities and emphasis
Identify trends by region
Global overview
Primary focus on North America, Europe (including Eastern) and Asia
Analyze the state of social in travel by segment and sector
Segments: suppliers (airline, hotels, activity providers), retailers, tour operators, corporate buyers, technology firms
Sectors: leisure, corporate
Choose From A Range Of Sponsorship Options To Get The Answers And Deliverables That Match Your Organization's Needs.
Multiple sponsorship levels are available, with fees ranging from US$10,000 to $25,000. Deliverables can include (depending on sponsorship level):
Findings, analysis and recommendations delivered electronically as an in-depth PowerPoint presentation
Analyst presentation via private or group webinar
Branding and publicity acknowledgement and rights
PDF copy of a summary report that can be shared internally
Client kickoff call to provide key points of interest
Input into the industry survey in an interactive process
Customized deliverable of your choice (e.g., white paper, public webinar, private webinar, presentation at a live event)
Gain rich insight into the social travel landscape and anticipate what's next for social media in travel … BECOME A SPONSOR TODAY!
Design Your Own Sponsorship Package
Let us create the sponsorship package that's right for your company.
Contact our team today: +1 860 350-4084 x501 • Email