Special Projects
Search, Shop, Buy: The New Digital Funnel
Search, Shop, Buy: The New Digital Funnel
A Phocuswright Special Project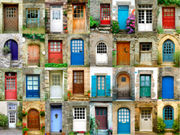 Published: June 2015
With all the choices travelers have today – from how to plan, to how to book and get there – travel companies are finding it hard to keep up. The upcoming Special Project, Search, Shop, Buy: The New Digital Funnel, will provide insightful research and analysis into the trip lifecycle. The research will delve into when travelers use OTAs, meta and search – and why they choose one over the other – as well as how trends change from market to market across the globe.
Sponsor this Special Project to address the opportunities and challenges in the global market. Gain insight into consumer trends all over the globe and how to hone your product to each demographic.
Sponsors Will Learn:
The path to purchasing travel from dream to go
The variations in travel spending across product segments
Key demographics for all geographical markets
What drives channel, site and destination selection
How to hone products and features to match how local travelers plan
How new devices and business models are changing "search, shop, buy" track
Choose The Sponsorship That Supports Your Organization's Objectives
Select the sponsorship that best suits your organization's goals. Deliverables can include (depending on sponsorship level):
Placement of two custom and proprietary questions in the survey, results of which would be released only to the sponsor
Findings, analysis and recommendations delivered as an in-depth PowerPoint presentation
Choice of one of the following deliverables: webinar (public or private), speaking engagement, or 4-6 page white paper
Analyst presentation via private webinar
Tabulated survey results from consumer survey delivered in Excel format
Custom segmentation
Branding and publicity acknowledgement and rights
PDF copy of the summary report that can be shared internally and with members
Design Your Own Sponsorship Package
Let us create the sponsorship package that's right for your company.
Contact our team today: +1 860 350-4084 x501 • Email