Special Projects
In-Destination Events, Attractions & Activities: Europe
In-Destination Events, Attractions & Activities: Europe
A Phocuswright Special Project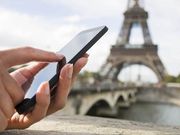 Published: March 2014
This Special Project provides a detailed picture of the European in-destination travel activities landscape, comprised of local events, tours and attractions that are often core to the leisure travel experience. The project features consumer surveys in five European markets (U.K., France, Germany, Italy and Spain), a survey of event and activity providers, in-depth executive interviews and third-party data analysis to deliver a 360-degree view of the local activities and events marketplace.
Sponsor this Special Project to leverage the substantial destination activities opportunity in Europe.
Research Objectives
Size the European travel opportunity for events and activities (U.K., France, Germany, Spain, Italy and the rest of Europe).
By industry/sector category
By booking method/channel
Assess how travelers plan, shop for and book activities.
Demographics
Behaviors
Drivers and inhibitors
Analyze the role and impact of emerging technologies.
SaaS and distribution technologies
Social networking
Mobile technologies
Identify opportunities for distributors, destination marketers and activity providers.
Distributors (OTAs and agencies)
Destination marketers
Mobile operators
Activity content aggregators
Activity providers
Suppliers (hotels and cruise)
Choose From A Range Of Sponsorship Options To Get The Answers And Deliverables That Match Your Organization's Needs.
Multiple sponsorship levels are available. Deliverables can include (depending on sponsorship level):
Findings, analysis and recommendations delivered electronically as an in-depth PowerPoint presentation
Analyst presentation via private or group webinar
Branding and publicity acknowledgement and rights
PDF copy of a summary report that can be shared internally
Client kickoff call to provide key points of interest
Input into the consumer survey in an interactive process
Tabulated survey results delivered in SPSS and PDF format
Custom and proprietary survey questions
Custom data tables for additional analysis
Key trends in online travel, mobile and social networking are creating new opportunities within the fragmented and understudied domain of destination activities … BECOME A SPONSOR TODAY!
Design Your Own Sponsorship Package
Let us create the sponsorship package that's right for your company.
Contact our team today: +1 860 350-4084 x501 • Email