Special Projects
U.S. Vacation Rentals 2009 - 2014: A Market Reinvented
U.S. Vacation Rentals 2009 - 2014: A Market Reinvented
A Phocuswright Special Project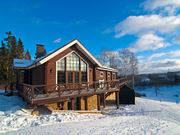 Not long ago, vacation rental was considered the Wild West of the lodging industry: large, intriguing, a landscape with vast opportunity, but also untamed, massively fragmented, beset by legacy business practices and non-existent service standards. 
But Phocuswright's landmark 2008 study, Phocuswright's Vacation Rental Marketplace: Poised for Change, revealed a US$24 billion marketplace – and a revolution underway. Online vacation rental has since emerged as a major marketplace, competing directly with hoteliers for the leisure traveler. Fresh business models, powerful new technologies and profound upheaval in the search-shop-buy process are rewriting the rules for just about everyone.
Sponsor this upcoming Special Project and uncover the patterns and potential within the online vacation rental arena.
Research topics include:
Market Sizing What is the size of the U.S. market in terms of inventory and rental revenue?
The Economy How has the market evolved since the U.S. economic and real estate recession of 2008 – 2009?
Consumer Behavior How are consumers searching for, shopping and booking vacation rentals?
Product Evolution How has the vacation rental product – including service levels – and consumer expectations evolved?
Disruptive New Models How are new entrants such as Airbnb and Pegasus' Solutions Vacation Rental Switch (VRS) changing the marketplace?
Big Changes What do HomeAway's IPO, TripAdvisor's push into the market and global consolidation among major property management companies mean for vacation rentals?
The Role of Social How are guest reviews and social networking tools changing the search, shop and decision-making process?
Online Booking Are U.S. consumers booking vacation rentals online?
Homeowner Preferences Why do homeowners choose to work with property managers or choose to self-manage (rental by owner)?
Property Management Trends How have expectations for rental listing sites and property managers changed?
A range of sponsorship options is available – get the answers and deliverables that matter most to your organization.
The project features three major research tracks:
Consumers
Vacation Rental Homeowners
Vacation Rental Management Companies and Distribution
Sponsors can participate in a single research track or choose all three for a true 360-degree view. Several sponsorship levels are available, with fees ranging from US$3,000 to $50,000.
Deliverables can include (depending on sponsorship level):
Findings, analysis and recommendations delivered electronically as an in-depth PowerPoint presentation
Analyst presentation via private or group webinar
Branding and publicity acknowledgement and rights
PDF copy of a summary report that can be shared internally
Client kickoff call to provide key points of interest
Input into survey questions in an interactive process
Custom and proprietary survey questions
Tabulated survey results
Co-branded whitepaper
Design Your Own Sponsorship Package
Let us create the sponsorship package that's right for your company.
Contact our team today: +1 860 350-4084 x501 • Email