Free Travel Research
The U.S. Leisure Traveler: Understanding Consumer Lifestyle Behavior
The U.S. Leisure Traveler: Understanding Consumer Lifestyle Behavior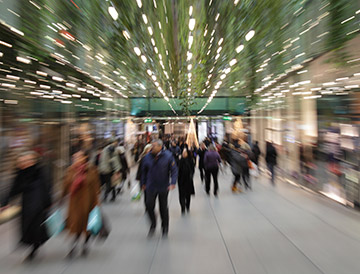 U.S. leisure travelers are consumers in motion. Their behavior and travel habits have relevance to brands throughout the travel industry and beyond. Download the presentation deck and audio recording of this 35-minute September 13, 2017 webinar and explore new data on U.S. shopping and booking trends, highlighting how travel purchase decisions reflect broader lifestyle choices.
SPEAKERS
Presenter: Mark Blutstein, Research Analyst, Phocuswright Inc.
Presenter: Cheryl Eisele, Director of Enterprise Marketing, Sojern
Moderator: Douglas Quinby, Senior Vice President, Research, Phocuswright Inc.
Webinar topics include:
U.S. leisure traveler key metrics
Trip frequency, travel spend and lifestyle indicators
How travelers prioritize their discretionary spending
Online search, booking and social sharing behavior
Download now to gain insight into the consumer DNA of the U.S. leisure traveler – and explore why it matters.