Special Projects
Canadian Online Travel Overview Fourth Edition
Canadian Online Travel Overview Fourth Edition
A Special Project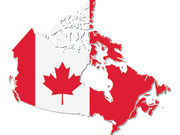 In Canada, travel is big like the country itself. More than three in four Canadian travelers say travel is important to their lifestyles – significantly greater than their U.S. counterparts. In our last report on the Canadian travel market, Phocuswright projected the country's gross bookings to reach US$36.9 billion by 2016. With a vast, passionate, and swiftly changing market, understanding the industry dynamics and nuances of the Canadian traveler is imperative to succeed in this marketplace.  
In order to capture a significant amount of these dollars spent on Canadian travel, it's important to base your strategy on quantitative data and analysis. The upcoming Special Project, Canadian Online Travel Overview Fourth Edition, provides insightful research and analysis into consumer behavior trends – including shopping, booking, use of mobile, interest in packages vs. a la carte booking, the use of travel agents, and more. The research uncovers key trends in hotel booking and the impact of OTAs, the rise and impact of private accommodation, and major regional differences in consumer behavior.  
Sponsor this Special Project to gain insight into this vast and evolving market.  
Sponsors will learn:
The size of the total and online leisure and unmanaged business travel market
Market evolution through 2020
The role of mobile in the travel planning and booking process
The role of metasearch, online advertising and social media
Planning and shopping influencers
Size and key trends across travel product segments and channels  
Choose The Sponsorship That Supports Your Organization's Objectives  
Select the sponsorship that best suits your organization's goals. Deliverables can include (depending on sponsorship level):
Input into the project
Findings, analysis and recommendations delivered as an in-depth PowerPoint presentation
Segmentation analysis
Custom questions
Analyst presentation via private Webinar
Branding and publicity acknowledgement and rights
PDF copy of the summary report that can be shared internally and with members
Design Your Own Sponsorship Package
Let us create the sponsorship package that's right for your company.
Contact our team today: +1 860 350-4084 x501 • Email