Special Projects
U.S. Travel Agency ​Landscape 2024
U.S. Travel Agency ​Landscape 2024
A Phocuswright Special Project in Partnership with Travel Weekly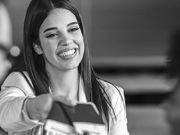 The travel industry has continued to rebound as the pandemic receded to a distant memory. A strong recovery across all sectors was welcome news to an industry that was among the hardest hit. But though travelers may have returned in droves and gross bookings soared, the industry has changed. Distribution saw a particularly marked shift as online channels got a significant bump in the last two years. But as pre-pandemic behaviors return, that growth is set to moderate and traditional travel agencies will see their share rise.
In 2022, Travel Weekly and Phocuswright blended their expertise to shine a light on the U.S. travel agency landscape. That study focused on the travel advisor community and found that they were thriving after some difficult years. Travel advisor gross bookings more than doubled over the prior year. Leisure bookings were far ahead but corporate travel was making a return. New marketing and communication channels were emerging. Commissions and overrides continued to dominate revenue streams. Have those findings shifted or are they persistent?
In 2023, Travel Weekly and Phocuswright are set to expand their collaboration and see if/how those trends have shifted. Additionally, they will undertake a comprehensive sizing of the traditional travel agency market and its dynamics.
Research Objectives
Establish a current "state of the industry" for the travel agency community by comparing the current state of booking volumes and business mix, marketing methods, affiliations, and more against previous findings from Travel Weekly's Travel Industry Survey.
Size the U.S. travel agency market from 2019-2022 and projections through 2026 including detailed breakouts by product segment and channel, updating findings from Phocuswright's U.S. Travel Agency Distribution Landscape 2016-2021.
Use the power and intellect of the Phocuswright research and analytics team and the editorial and thought leadership positioning of Travel Weekly to bring this research to life for the entire travel industry.
Key Questions to be Addressed
What is the size of the U.S. travel agency market? What portion of the total U.S. travel market does it comprise? Will it grow or shrink?
How does the market break out by segment (air, hotel, car rental, rail, cruise, tours)?
What is the profile of agencies today? How do travel advisors identify themselves in this new world?
Does the mix of travel products sold differ from previous years in a meaningful way?
What are the implications given variations in product mix?
How has the composition of agencies changed to meet the challenges presented by shifting demand and altered priorities?
Do travel advisors perceive themselves differently as consumer behavior shifts? How are they adapting?
How important is consortium or host-agency membership?
What benefits derived from preferred suppliers are most valuable?
What are the most effective sales and marketing methods for agencies and how do they impact bookings and sales?
What do agencies see as the largest opportunities and challenges?
Additional Benefits with Travel Weekly
In addition to the standard benefits of a Phocuswright Special Project, this study includes additional benefits:
Branding on Travel Weekly webinar presentation of findings to full audience and sponsor acknowledgement on promotions leading up to the webinar (Gold and Platinum Level)
Panel participation for one executive during Travel Weekly webinar presentation of findings to full audience (Platinum Level only)
Logo on cover of Travel Weekly issue publishing results of study (November 20, 2023) (Platinum Level only)
Two-page spread ad in travel Weekly issue publishing results of study (Platinum Level only)
Full-page ad in Travel Weekly issue publishing results of study (Gold and Platinum Level)
Sponsor acknowledgement upon presentation of any findings at Cruise World in November 2023 (Gold and Platinum Level)
Learn more about Phocuswright Special Projects:
Benefits »

Sponsorship levels & deliverables »

Add-on options »

Project timeline »
Design Your Own Sponsorship Package
Let us create the sponsorship package that's right for your company.
Contact our team today: +1 860 350-4084 x501 • Email