Special Projects
Travel Payments
Travel Payments
A Phocuswright Special Project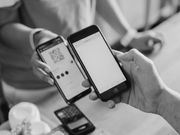 Phocuswright's last deep dive into the payments ecosystem revealed vast differences across regions and a slow march towards tech-led solutions.
Cards, cash, EFT dominate the payments landscape, although the mix varied widely by region
Virtual card usage penetration was low but increasing
Travel retailers were still resistant to supporting emerging payment methods but finance/accounting staff were more open
Mobile payment solutions were present in name only
But the last few years have brought about rapid change. Fintech has come into its own with investors pouring money into the sector. Multiple distinct categories including payments have benefited from these investments. A pandemic driven sharp shift in consumer behavior accelerated the move towards digitalization and is transforming the landscape.
An inflection point
Consumers' adoption of contactless payments and the decline in usage of cash has fueled frictionless payments. Mobile wallets, social commerce, NFC enabled payments have all seen significant uptake.
As new options like "buy now pay later" have supplemented traditional means of payment like debit/credit cards and bank transfers, companies are striving to keep customers satisfied while managing multiple payment types and gateways.
Cross-border transactions, merchant fees, authorization and settlement costs and fraud contribute to high costs. Legacy systems continue to dominate but travel companies recognize the need for change. Adapting to new consumer demands and adopting new technologies will be key to their future.
Research Objectives
As this complex ecosystem evolves, Phocuswright will examine where it is today, where it is headed and the trends that will impact its future.
The study is intended to be global in nature with analysis undertaken on a regional level based upon responses received.
Map the current payments landscape and market dynamics
Uncover pain points/key challenges
Identify opportunities for the sector
Detect emerging trends and technologies that will have an impact on the future of travel payments
Research Overview
Current Payment Landscape
Regional Trends
Identify major trends across regions
Drivers, developments and differences at a regional level 
Payment Methods
Credit/debit cards, cash/COD, check, ETF, virtual cards, mobile, alternative and emerging payments

Awareness, use and trending (gaining, declining, staying  steady)
Costs (and implications)
Potential for disruption by alternative/emerging, and risk to entrenched methods
Market Dynamic and Trends
Market Dynamics
Payment flows
Key market drivers and inhibitors
Analysis by Segment (Air, Lodging, Intermediaries)
Developing Trends
Emerging payment methods
The need for orchestration
Innovations that impact payments
Web 3.0
Other trends (as uncovered by study)
Learn more about Phocuswright Special Projects:
Benefits »

Sponsorship levels & deliverables »

Add-on options »

Project timeline »
Design Your Own Sponsorship Package
Let us create the sponsorship package that's right for your company.
Contact our team today: +1 860 350-4084 x501 • Email