Special Projects
Ad Effectiveness Studies for Destinations
Ad Effectiveness Studies for Destinations
A Phocuswright Special Project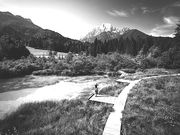 Understand the interest in traveling to your destination. Phocuswright surveys consumers to explore the impact of your creative, the reach, targeting, recency and context across media to determine if your campaigns are hitting the mark with target audiences.
Approach and methodology:
Build and field surveys to conduct among travelers from key markets to:
Phocuswright develops and fields the survey to travelers in key markets as identified by the client
Measure the effectiveness of the advertising
Measure ad recall
Measure ad awareness (by medium, by market)
Analyze ad ROI
Evaluate consumer perceptions of the travel destination relative to competitive set destinations
Economic impact and advertising ROI will be determined by leveraging destination-specific data provided by the client.
Benefits for the destination:
Measure ROI of the campaign based on the Destination's goals
Measure potential incremental visitors to the destination (during the campaign periods and shortly thereafter)
Provide a rich understanding of the traveler's mindset including intent, inhibitors and attitude toward the destination
Deliverables:
Phocuswright analysts will provide findings and analysis in a presentation deck and as tabulated data.
*Pricing varies depending on the number of markets, depth of study and outputs.
Design Your Own Sponsorship Package
Let us create the sponsorship package that's right for your company.
Contact our team today: +1 860 350-4084 x501 • Email