Special Projects
Travel Agent Study
Travel Agent Study
A Phocuswright Special Project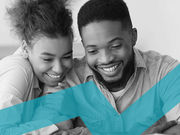 Following the global impact of you-know-what, the travel industry has undergone tremendous shifts and countless reinventions. This Travel Agent Study Special Project will be undertaken jointly for the first time by Phocuswright and sister company Travel Weekly to provide a fresh look at the marketplace. This approach brings the leading research authority on travel distribution, technology and innovation together with the day-to-day voice of the travel industry to provide a uniquely enlightening perspective on changes and trends in the U.S. travel agency landscape. 
We learned from the previous edition of this study that some of the changes precipitated by the COVID-19 pandemic on the travel industry included changes in product mix, marketing methods, a strengthening of service fees and a significant shift in home vs. office locations. This year's research will see if those trends were temporary or signaled a more permanent shift. 
As we move into 2022, it is with some wind in our sails. Travel advisors reported significant growth of 18% in the first half of 2021 compared to the first half of 2020 and anticipated slightly higher growth in the second half. What will those numbers look like for the full year?
Sponsor this upcoming research project and receive insights including:
Understanding the current landscape of the travel agency community and the individual travel advisor in the post-pandemic world.
The current state of booking volumes and business mix, marketing methods, affiliations and more against previous findings from Travel Weekly's Travel Industry Survey.
Deep analysis of agencies' commercial models, the products they sell, their booking methods, use of technology, influences on their product selection and recommendations, the composition of their customers and their marketing practices. 
Key questions this research will address:
What is the profile of agencies today? How do travel advisors identify themselves in this new world?
Does the mix of travel products sold differ from previous years in a meaningful way? How persistent are pandemic-era shifts?
What are the revenue implications given variations in product mix?
How has the composition of agencies changed to meet the challenges presented by shifting demand and altered priorities?
Has the perception of the importance of travel advisors changed with changing consumer needs? Are fees more accepted now?
How important is consortium or host-agency membership?
What benefits derived from preferred suppliers are most valuable?
What are the most effective sales and marketing methods for agencies and how do they impact bookings and sales?
Having come through one crisis but with another looming, what do agencies see as the largest opportunities and challenges to their survival? 
---
Learn more about Phocuswright Special Projects:
Benefits »

Sponsorship levels & deliverables »

Add-on options »

Project timeline »
---
Design Your Own Sponsorship Package
Let us create the sponsorship package that's right for your company.
Contact our team today: +1 860 350-4084 x501 • Email