Special Projects
U.S. Private Accommodation: Travel's Most Disruptive Category Grows Up
U.S. Private Accommodation: Travel's Most Disruptive Category Grows Up
A Phocuswright Special Project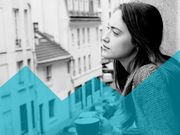 In the decade since Airbnb was founded, the rise of private accommodation has dramatically expanded traveler options and virtually redefined the greater lodging industry. Private accommodation market gross bookings were projected to hit $36.6B in 2018. Phocuswright's landmark studies on this segment, published in 2013 and 2017, rigorously analyzed market size, consumer and industry trends and the rising role of digital. It's time for an update!
Sponsor this upcoming research to examine core topics of the U.S. private accommodation market:
Market size for 2017-2023 in terms of supply, demand and point of sale
Current state and future of the private accommodation landscape
Traditional vacation rentals vs. sharing economy accommodation - definitions, segmentation and overlap
Key trends and developments in online booking, distribution and payments
Impact of on-request vs. instant bookings, merchandising trends
Evolution of business models and fee structures
Key traveler trends on behavior, attitudes, satisfaction and intent across the search-shop-buy-experience
Learn vital information such as:
How and why do travelers book private accommodation for beach, ski, nature or urban vacations
Are private accommodation travelers considering hotels and vacation rentals
Is private accommodation driving new demand
What will be the market impact of Airbnb's "Experiences"
What are the key homeowner and host trends
What are the legal ramifications of local governments
Choose the sponsorship that supports your organization's objectives.
Deliverables* can include (depending on sponsorship level):
Industry survey custom questions
Findings, analysis and recommendations delivered as an in-depth slide presentation
Proprietary white paper
Data tabulations in Excel format
Analyst presentation via a group/private/public webinar
Branding and publicity acknowledgement and rights
PDF copy of the summary report that can be shared internally and with members
PhocusWire marketing
* Some deliverables are limited and available on a first-come, first-served basis.
Design Your Own Sponsorship Package
Let us create the sponsorship package that's right for your company.
Contact our team today: +1 860 350-4084 x501 • Email