Special Projects
The Destination Decision: Where They Go and Why They Go There
The Destination Decision: Where They Go and Why They Go There
A Phocuswright Special Project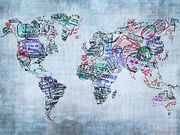 For years, Phocuswright has explored how travelers search, shop and buy travel and tracked the online travel planning curve. But what is driving the most important decision in the travel cycle: "Where should I go?"
A new study from Phocuswright for 2018 will deliver essential insights on the "destination decision" by travelers from seven of the world's largest source markets:
The research will cover demographics, traveler behavior, trip type – purpose – motivation, source markets, destination and more.
Near-record-level consumer confidence in Germany, continued online and total gross booking growth in the U.S., projections for 9-11% annual growth in China's travel market, increased mobile access and adoption of mobile bookings, and more, all point to great opportunities to influence the leisure traveler's destination selection process.
Who should be interested?
Anyone targeting domestic and outbound travelers from these countries including:
Suppliers
Intermediaries
Destination marketing organizations
Sponsors will learn vital information such as:
Where do travelers want to go
Is your destination on their list
What destinations are you competing with and how does your destination compare
Where do travelers turn for information
What is important to them in the decision
What are their key decision factors
Sponsor this upcoming research to uncover travelers' motivations, decision-making and planning factors and how they vary by source country.
Topics we'll cover:
The basics – demos, travel behavior, last-trip specifics
DMO engagement – both on- and offline)
Domestic and outbound travelers
Destination perceptions
Travel attitudes and perceptions
Destination selection – influences, process, media
Sizing and impact – spend, purchasing
Choose the sponsorship that supports your organization's objectives.
Deliverables can include (depending on sponsorship level):
Industry survey custom questions
Findings, analysis and recommendations delivered as an in-depth slide presentation
Proprietary white paper
Analyst presentation via a group/private/public webinar
Branding and publicity acknowledgement and rights
PDF copy of the summary report that can be shared internally and with members
PhocusWire marketing
* Some deliverables are limited and available on a first-come, first-served basis.
Design Your Own Sponsorship Package
Let us create the sponsorship package that's right for your company.
Contact our team today: +1 860 350-4084 x501 • Email