Special Projects
Independent Hotels Second Edition: Marketing, Distribution And Technology Strategies For Non-Branded Properties
Independent Hotels Second Edition: Marketing, Distribution And Technology Strategies For Non-Branded Properties
A Phocuswright Special Project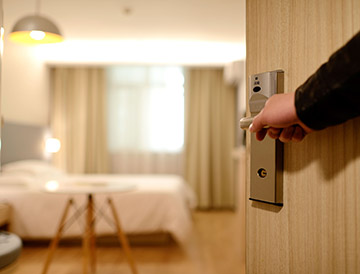 The independent hotel markets in Europe and the U.S. are huge, complex and underserved. They are also unique – with independents representing 67% of room supply in Europe but only 30% in the U.S. There are hundreds of thousands of non-branded properties competing for share in both markets – and their distribution and marketing strategies are not fully understood.

The upcoming Special Project, Independent Hotels Second Edition: Marketing, Distribution and Technology Strategies for Non-Branded Properties, will provide insightful research and analysis into the makeup and distribution strategies for these properties. The research will delve into marketing tactics and partnerships, channel management practices, market sizing and other key trends.

Understand the key differences among independent properties (by size, star rating, and other key metrics) with proprietary sponsor information and gain insight into the distribution strategies of independent properties.
Sponsors Will Learn:
The independent share of the total hotel segment for each market
Online and offline marketing strategies
Who are their most successful distribution partners and how the mix is shifting
Technology used today vs. market opportunities
How they allocate marketing budgets
The role of loyalty programs
Key trends such as increasing distribution cost and mobile strategies
Choose The Sponsorship That Supports Your Organization's Objectives
Select the sponsorship that best suits your organization's goals. Deliverables can include (depending on sponsorship level):
Input into the project
Findings, analysis and recommendations delivered as an in-depth PowerPoint presentation
Proprietary White Paper
Analyst presentation via private Webinar
Branding and publicity acknowledgement and rights
PDF copy of the summary report that can be shared internally and with members
Design Your Own Sponsorship Package
Let us create the sponsorship package that's right for your company.
Contact our team today: +1 860 350-4084 x501 •  Email