Special Projects
China Unbounded: The Rapid Rise of China's Outbound Millions
China Unbounded: The Rapid Rise of China's Outbound Millions
A Phocuswright Special Project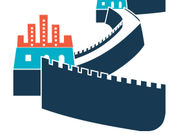 China, home to a quarter of a billion travelers, is bursting at the seams with people eager to explore outside the country's borders. International outbound travel is surging past the 100 million people mark – and two-thirds of those that haven't traveled outside China plan on crossing it off of their wish list within the next two years. With this exploding influx of Chinese travelers into the global markets, understanding how to influence them will be incredibly valuable.  
In order to capture a significant amount of these dollars spent outside China, it's important to base your strategy on consumer preference and patterns. The upcoming Phocuswright Special Project, China Unbounded: The Rapid Rise of China's Outbound Millions, provides insightful research and analysis into what drives these travelers, from dreaming and destination selection through planning, purchasing, experiencing and sharing. The research uncovers general traveler behavior by demographic, spend, incidence, motivation and destination.  
Sponsor this Special Project and gain insight into the world's fastest-growing outbound market.  
Sponsors will learn:
The size of the outbound Chinese traveler market, including forecasts for total and online travel markets
Travel attitudes and preferences across demographics, travel behavior, trip type and destination
Decision-making and planning variances by destination
Key trends driving the outbound Chinese travel market
New media and use of technology
Chinese traveler behavior across the travel lifecycle
Choose The Sponsorship That Supports Your Organization's Objectives  
Select the sponsorship that best suits your organization's goals. Deliverables can include (depending on sponsorship level):
Input into the project
Findings, analysis and recommendations delivered as an in-depth PowerPoint presentation
Segmentation analysis
Custom questions
Analyst presentation via private Webinar
Branding and publicity acknowledgement and rights
PDF copy of the summary report that can be shared internally and with members
Design Your Own Sponsorship Package
Let us create the sponsorship package that's right for your company.
Contact our team today: +1 860 350-4084 x501 • Email