Special Projects
Indian Consumer Behavior: Holidays and Travel Packages
Indian Consumer Behavior: Holidays and Travel Packages
A Phocuswright Special Project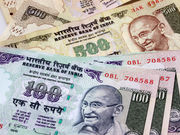 Published: April 2015
An upcoming Phocuswright Special Project explores the key factors that make holiday travel and packages attractive to Indian consumers, and identifies how travel companies can tap into this huge emerging segment. Featuring consumer surveys in tier-I and tier-II cities in India, the research will determine how motivations, value structure, travel characteristics and technology influence holiday travel planning and purchasing behavior.
This quantitative research will be complemented by focus groups to capture imagination, pain-points, significance of brand awareness and past experiences across major Indian urban centers.
Sponsor this Special Project to understand key consumer behavior and prioritize your investments for the Indian travel market.
Sponsors Will Learn
Key demographics and psychographics, regional nuances across diverse Indian travel landscapes (including an analysis of domestic and outbound travel), across holiday categories (weekend get-away, short/long holiday, pilgrimage, luxury, niche/specialty tours)
Factors that inspire and motivate Indian travelers while searching for destinations and booking holidays and packages – including sources of information and methods for booking used
The significance hotel brands, loyalty, advertising, user-generated reviews and price play in purchasing decisions
Influential and evolving channels in holiday shopping and planning, including the role of the Internet and the transition from a purely offline booking market to a hybrid one
Top domestic and international holiday destinations
Preferred modes of payment for both offline and online holiday purchases
Choose The Sponsorship That Matches Your Organization's Needs
Multiple sponsorship levels are available. Deliverables can include (depending on sponsorship level):
Central role in shaping the scope of research and survey instruments
Findings, analysis and recommendations detailed an in-depth PowerPoint presentation
Analyst presentation via private or group webinar
Input into the leisure traveler survey and focus groups in an interactive process
Custom and proprietary survey questions
Tabulated survey results delivered in SPSS and Excel format
Custom data tables for additional analysis
Branding and publicity acknowledgement and rights
PDF copy of a summary report that can be shared internally
Design Your Own Sponsorship Package
Let us create the sponsorship package that's right for your company.
Contact our team today: +1 860 350-4084 x501 • Email