Special Projects
Independent Hotels: Marketing, Distribution And Technology Strategies For Non-Branded Properties
Independent Hotels: Marketing, Distribution And Technology Strategies For Non-Branded Properties
A Phocuswright Special Project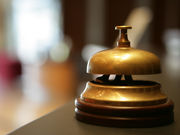 Published: December 2015
With more than two-thirds of hotel bookings still being made offline, the global hospitality market represents huge opportunity for aggregators and online travel agencies alike. The joint Phocuswright and h2c Special Project, Independent Hotels: Marketing, Distribution and Technology Strategies for Non-Branded Properties, will provide insightful research and analysis into the makeup and distribution strategies for these properties. The research will delve into marketing tactics and partnerships, channel management practices and technology employed, market sizing, and other key trends.
---
Full research results are proprietary to the study sponsors, but a Summary Report will be available for purchase by early November 2015. The report covers major European markets (U.K., Germany, France, Italy and Spain) as well as the U.S. Based on more than 2,800 online survey responses, the information gathered by property type (e.g., hotel, guesthouse, inn, cottage, etc.) covers each market in detail. Market sizes by segments were obtained by using existing research, combined with data from major OTAs.
View some of the key findings in our infographic.



Click the graphic to view the full version.
---
The project's sponsorship deliverables package is available for purchase. Contact our team for more information.
---
Understand the key differences among independent properties (by size, star rating, and other key metrics) with proprietary sponsor information. Gain insight into the distribution strategies of independent properties.
Sponsors Learn:
The independent share of the total hotel segment for each market
Online and offline marketing strategies
Who are their most successful distribution partners and how the mix is shifting
Technology used today vs. market opportunities
How they allocate marketing budgets
The role of loyalty programs
Key trends such as increasing distribution cost and mobile strategies
Choose The Sponsorship That Supports Your Organization's Objectives
Select the sponsorship that best suits your organization's goals. Deliverables can include (depending on sponsorship level):
Input into the project - NOW CLOSED
Findings, analysis and recommendations delivered as an in-depth PowerPoint presentation
Proprietary White Paper
Analyst presentation via private Webinar
Branding and publicity acknowledgement and rights
PDF copy of the summary report that can be shared internally and with members
Design Your Own Sponsorship Package
Let us create the sponsorship package that's right for your company.
Contact our team today: +1 860 350-4084 x501 •  Email