Special Projects
Canadian Online Travel Overview Third Edition
Canadian Online Travel Overview Third Edition
A Phocuswright Special Project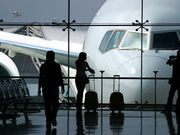 Published: December 2014
The upcoming third edition of Phocuswright's Canadian Online Travel Overview revisits the Canadian online and total travel market and provides insight into key factors affecting online penetration. Comprehensive research methodology includes a Canadian consumer travel survey; executive interviews with suppliers, online travel and technology companies; and additional research. This extensive research will assess the size of the Canadian online and total travel market, examine key trends and their impact on specific channels, analyze consumer behavior throughout the search, shop, buy cycle and feature updated forecasts through 2015.
Sponsor this Special Project to receive advance access to the study's data and analysis – market intelligence far more detailed than what is published in the final report. You will come away with insight into the factors and trends affecting this market and influencing consumer behavior – as well as tools and strategies you can use to target Canadian travelers and capture market share.
Sponsor This Research To Learn
Total market and online leisure/unmanaged business travel bookings for 2011-2015, with comparisons to previous forecast and other markets (e.g. Europe, the U.S., etc.)
Bookings by travel segment – airline, hotel, car rental, cruise, rail – along with an overview of size and key trends across travel product segments and channels
An analysis of this market through 2015 – changes and developments that could emerge in years to come
The role mobile platforms – and other technologies – play in the travel planning and booking process
How metasearch, online advertising and social media affect travel behavior
Key influencers of the planning and shopping process, including channel and destination choice
How traditional tours stack up against dynamic packages
Key players and potential new market entrants
Elements that best motivate or still inhibit online planning, shopping and purchasing behavior
Regional (B.C., Alberta, Prairies, Ontario, Quebec, Maritimes) differences in consumer behavior
Sponsorship Will Help You
Understand future trends before your competitors do, and provide direction for future strategy
Prioritize investments in quickly evolving regions, segments or technologies
Establish your company as a travel thought leader
Showcase your brand as a partner of the industry's research authority
Increase customer loyalty and adoption
Sponsorship Components
Select the sponsorship that best suits your organization's goals. Deliverables can include (depending on sponsorship level):
Central role in shaping the scope of research and survey instruments
Findings, analysis and recommendations detailed in an in-depth PowerPoint presentation
Analyst presentation via private or group webinar
Input into the leisure traveler survey and focus groups in an interactive process
Custom and proprietary survey questions
Tabulated survey results delivered in SPSS and Excel format
Custom data tables for additional analysis
Branding and publicity acknowledgement and rights
PDF copy of a summary report that can be shared internally
Design Your Own Sponsorship Package
Let us create the sponsorship package that's right for your company.
Contact our team today: +1 860 350-4084 x501 • Email