Special Projects
Unsettled: Travel Payments and the Cost of Getting Paid
Unsettled: Travel Payments and the Cost of Getting Paid
A Phocuswright Special Project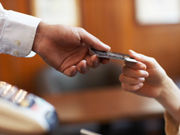 Bringing Travel Payments Into Focus
Unsettled: Travel Payments and the Cost of Getting Paid provides strategic guidance on this complex and quickly evolving segment. This Special Project delivers a comprehensive assessment of the payments landscape, so that travel companies can address key challenges and approach the space with clarity and confidence.
A Range of Targeted Objectives
Unsettled: Travel Payments and the Cost of Getting Paid goes in-depth to reveal and make sense of the dizzyingly complex world of travel payments. Primary study objectives:
Map the current payment landscape and pinpoint similarities and differences across geographic regions, methods, business models and travel segments
Evaluate the role of all parties involved in travel payments: customers, retailers, suppliers, aggregators, card providers, payment gateways, settlement services and others
Identify important market trends, drivers and inhibitors
Explore the range of new payment models, entrants and innovation that threaten to disrupt and reshape the market
Examine the major challenges and drivers for the future – regulatory restrictions, access to technology, customer adoption and more
Compelling Sponsor Benefits
In this still-shifting payment scenario, not understanding the market or taking the wrong approach can be extremely costly – or deadly – to a business. Companies that sponsor this Special Project are assured of being up-to-date and in step with this dynamic segment. Sponsor benefits include:
Obtain strategic insight on global payment methods and how they are used
Understand the dominant and emerging payment methods across a range of emerging markets
Identify payment technologies and trends that are poised to steal share, disrupt the status quo, or which have the potential to lower the cost of getting paid
Benchmark your payment method mix against competitors and market leaders
Maximize marketing and brand value by associating with trend-setting research in an understudied category
Establish your company's position as a thought leader in the challenging and vibrant travel payments space
Unique, High-Value Deliverables
A range of sponsorship levels is available. Depending on the sponsorship level, deliverables can include:
Input into fundamental study components, including discussion guide and B2B survey
Placement of custom, proprietary questions in the B2B survey
Custom white paper with exclusive branding and publicity
Custom kick-off call with PhoCusWright analysts to identify strategic objectives
Findings, analysis and recommendations delivered as a PowerPoint presentation
Analyst presentation via private Webinar, customized based on each partner's specific points of interest
Branding and publicity acknowledgement for a general PhoCusWright white paper presenting findings from the study
Unsettled: Travel Payments and the Cost of Getting Paid will bring payments from the back of the house to the front of the store. Sponsor this groundbreaking Special Project and gain competitive advantage in an increasingly crowded and complex segment.
Design Your Own Sponsorship Package
Let us create the sponsorship package that's right for your company.
Contact our team today: +1 860 350-4084 x501 • Email