Special Projects
Staying Local: A Regional Study of the U.S. Road Traveler
Staying Local: A Regional Study of the U.S. Road Traveler
A PhoCusWright Special Project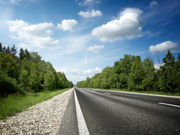 A Deep, Region-Specific Look at Drive Markets
Since there are limits to how far travelers are willing to drive on vacation, geography has a major impact on drive market trips, and travelers in different parts of the country are driving to different destinations. For marketers hoping to impact road travelers, therefore, geo-targeting and understanding regional nuances are critical. Unlike other PhoCusWright studies conducted at the national level, this Special Project focuses largely on regional dynamics, and participating travelers are grouped into the following regions: Northeast, Southeast, South, Midwest, West and Pacific Northwest.
Holistic Approach Targets the Entire Trip Life Cycle
Using regional segmentation, this Special Project explores U.S. road travelers' attitudes and behavior throughout the trip life cycle, including:
Destination Selection – criteria and sources of information
Shopping and Booking – core and ancillary products, channels used, selection criteria and timing
While Traveling – in-destination activities and expenditures
Sharing – social networks and traveler reviews
In addition, the research examines the impact that mobile devices and location-based services, flash sales and fuel prices are having on road travelers.

Unique Sponsor Benefits
This Special Project represents PhoCusWright's first-ever in-depth study covering region-specific drive markets. Project sponsors get in on the ground floor of this landmark work, tapping the following benefits:
Gain an unprecedented regional look at U.S. drive market dynamics, including important similarities and differences
Understand how road travelers choose their destinations and travel products
Tailor products and features to match local travelers' preferences
Identify how the mobile platform is changing the traveler experience, and what opportunities it enables across the trip life cycle
Learn what types of promotions are most compelling to travelers, including flash sales and group buying, gas cards, cash credits and loyalty points
High-Value, Actionable Deliverables
A range of sponsorship levels is available. Depending on the sponsorship level, deliverables can include:
Placement of custom, proprietary questions in the U.S. Road Traveler Survey
Input into the consumer survey in an interactive process
Custom tabulated survey results
Client kickoff call to provide key points of interest
Findings, analysis and recommendations delivered in PowerPoint format
Analyst presentation via webinar, with recording
Tabulated survey results in Excel format, including demographic segmentation
Branding and publicity acknowledgement and rights
Copy of summary report for internal use
Arm yourself with the insights to effectively target and influence the road traveler. Sponsor PhoCusWright's landmark Special Project, Staying Local: A Regional Study of the U.S. Road Traveler today!
Design Your Own Sponsorship Package
Let us create the sponsorship package that's right for your company.
Contact our team today: +1 860 350-4084 x501 • Email