Special Projects
(Dis)Loyalty and the U.S. Traveler
(Dis)Loyalty and the U.S. Traveler
A Phocuswright Special Project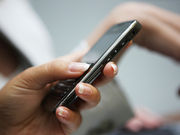 Published: April 2015
While travel companies have had success driving loyalty among frequent business travelers, the impact of loyalty on leisure spending is a bit murkier. In 2012, total U.S. leisure and unmanaged business travel gross bookings soared past the 300 billion mark. But how much of this travel spending was influenced by loyalty membership?
(Dis)Loyalty and the U.S. Leisure Traveler, a Phocuswright Special Product, examines the state of loyalty among U.S. leisure travelers. This research takes a holistic look at traveler participation in three types of loyalty programs – hotel, air and OTA, and provides a detailed analysis of demographic and travel purchasing trends across all three program types. Most importantly, this research explores how different types of loyalty members, from non-loyals to super elites, navigate the leisure travel search-shop-buy process.
Invest In This Special Product To Gain An Unprecedented Look At The State Of Travel Loyalty In The U.S.
Participate Today to Learn
Air, hotel and OTA loyalty penetration rates across the U.S. leisure travel population, including key demographics
General leisure travel behavior and purchasing trends across air and hotel loyalty tiers
Loyalty cross-over analysis – or the percent of travelers who belong to multiple programs
The influence of loyalty on leisure travel shopping and to what extent it impacts purchasing decisions and channel selection for shopping and booking
Choose The Investment Level That Supports Your Organization's Objectives
Deliverables can include (depending on investment level):
Findings, analysis and recommendations delivered as an in-depth PowerPoint presentation
Input into data analysis and custom segmentation
Proprietary white paper
Analyst presentation via private webinar
Branding and publicity acknowledgement and rights
PDF copy of the summary report that can be shared internally and with members
Contact Our Team Today To Design Your Company's Package.
+1 860 350-4084 x501 • Email Us
Design Your Own Sponsorship Package
Let us create the sponsorship package that's right for your company.
Contact our team today: +1 860 350-4084 x501 • Email