Special Projects
The Future of Travel Agents
The Future of Travel Agents
A Phocuswright Special Project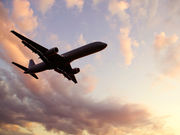 Understanding Travel Agent Trends and Practices
Phocuswright is seeking participating companies to invest in and help shape research for an upcoming Special Project, Phocuswright's Travel Agency Distribution Landscape: 2009-2013. The comprehensive study tracks the evolution of this important segment to size the total U.S. agency market (corporate and leisure), identify key developments, and project future trends. Findings are based on in-depth interviews spanning travel suppliers, agencies, and technology providers; a comprehensive survey of travel agents; and a sweeping review of third-party economic and industry data. Understand trends, by segment, in technology adoption, marketing practices, commercial models, and distribution.
The Travel Agency Distribution Landscape: What Does the Future Hold?
Help create the study that answers crucial questions about this dramatically changing US$110 billion market.
Population: What is the split of leisure/corporate, retail storefront/home-based?
Distribution Impact: What is agency share across the major travel product segments, and how is this trending for air, car rental, hotel, cruise, tour/package, insurance, ancillaries?
Behavior: How has technology use among agents evolved? What is driving/inhibiting technology adoption?
Influence: What is the role and impact of key channels to reach agents?
Marketing: What tools and services do agents want from suppliers?
Business Conditions and Model: How is the business model evolving? Fees vs. commissions? Home-based vs. office?
Segmentation: How do the above differ by leisure vs. corporate agencies, home-based vs. retail storefront, large vs. small agencies?
Become a sponsor of this proprietary research to make informed, strategic decisions. Choose among three sponsorship tiers.
Silver Sponsorship (US$5,000)
Findings, analysis, and recommendations delivered as an in-depth PowerPoint presentation
Analyst presentation via semi-private, two-hour webinar for all silver sponsors
Branding and publicity acknowledgement and rights
PDF copy of the summary report
Gold Sponsorship ($15,000)
Silver benefits, plus:
Findings, analysis, and recommendations delivered as a customized, in-depth PowerPoint presentation tailored to your specific project objectives
Analyst presentation via private two-hour webinar, customized based on key points of interest and success factors
Input into the travel agent survey in an interactive process
Tabulated survey results
Platinum Sponsorship ($25,000)
Gold benefits, plus:
Two custom and proprietary questions in the agent survey. Limited to the first three Participating Sponsors
A custom set of data tables that will correlate the responses to your questions with the other consumer survey questions for additional analysis
Design Your Own Sponsorship Package
Let us create the sponsorship package that's right for your company.
Contact our team today: +1 860 350-4084 x501 • Email