Events
Phocuswright's Travel Tech Fellowship
Phocuswright's Travel Tech Fellowship is a 10-week immersion and a life-long community combining hand-picked founders, practitioners, leaders, investors, and operators to connect, build, and share ideas pushing the boundaries of Travel Tech.

Our fellows are founders, operators and investors from diverse backgrounds, based around the globe who share a strong passion to start and grow companies, invest in their career, elevate their network, and make a bigger impact on travel.

Charting your own path can be challenging. The Fellowship grants you a spot in a vetted community that values deeper, purposeful private interactions between fellows. Take your seat among colleagues and leaders who have experienced similar hardships firsthand, appreciate the challenges you face and are invested in your success.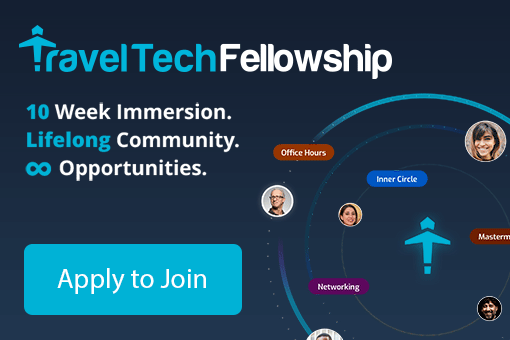 The next cohort kicks off on September 5th, 2023. Apply now to join the community as spots are limited!



Learn more & apply to join