Special Projects
U.S. Short-term Rentals
U.S. Short-term Rentals
A Phocuswright Special Project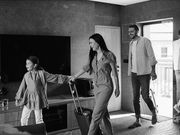 We've been studying the short-term rental market since before it was cool
Phocuswright recognized the significance of short-term rentals (STRs) early on. Our deep-dive studies have continually paced ahead of the curve, identifying critical market trends:
2008: The category steps into the spotlight 
2013: A steady shift towards online is led by vacation rental management companies 
2016: New waves of small, professionalized property managers bubble up, while inventory shifts towards urban destinations 
2019: STRs cross the bridge from alternative accommodation to mainstream lodging; rising guest expectations increase pressure to professionalize 
2021: Tides of COVID lift business, but research warns of heated post-pandemic competition with hotels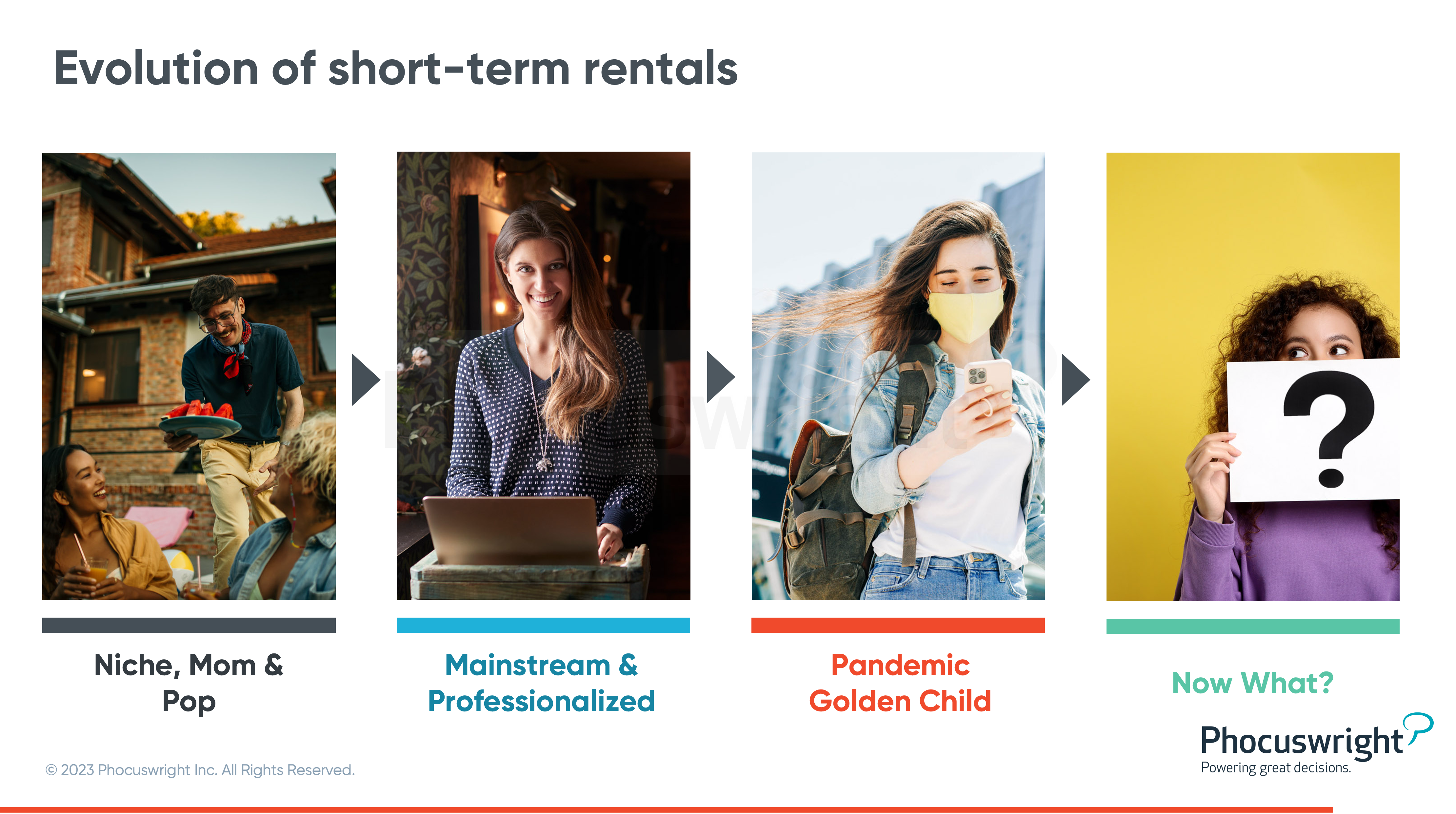 (Click image to view a larger version.)
Short-term rentals are in a whole new world compared with 2021
On the B2C side …

Increased consumer familiarity with rentals
Higher rates of international travel
Remote work swung back towards in-person
Hotel room availability recovered post-lockdowns and as labor shortages ease
Less concern over COVID safety in choosing accommodations
Mixed press coverage on STR market

On the B2B side …

Supply saturation in many markets
Increasing regulatory headwinds
Expansion of property managers
Several major SPACs and IPOs, with varying success
Interest rate hikes impactinvestments and rental ROI
Hotel brands entering the rental game
What comes after a boom?
Despite marketplaces like Airbnb reporting healthy growth, there has been chatter about an "airbnbust" among hosts noticing a drop in bookings. Does this indicate a maturing market with slowing growth or is it a short blip before another growth spurt? This study will tackle that question from the perspective of both consumers and providers. Are STR guests loyal to the category, or is it just another lodging option?
Are STRs preferred for domestic travel only, or a serious consideration for international travel too? How has press coverage on issues like chores, cleaning, services or pricing affected travelers' relationship with the category?
Suppliers and distributors are grappling with much more competition since the pandemic, shifting consumer tastes and constant changes in regulation. Have professionalized PMs really perfected the management process, or is there still a long way to go? Which players will flourish in the new normal? 
Research Objectives
B2C

Explore evolving consumer preferences in lodging selection and drivers of satisfaction in lodging, including differences across demographics and tiers
Examine traveler perceptions of STRs compared to competitive lodging categories
Test traveler awareness and associations with major STR marketplaces and management brands; enhance understanding of consumer relationships with major marketplace brands
Track key trends in shopping and booking

B2B

Size the U.S. short-term rental market and project growth patterns through 2028
Investigate state of market professionalization, in management and in outsourcing key services
Understand B2B usage of technology and outstanding tech needs
Track key trends in distribution
Analyze inventory increases/saturation's effects on traveler decisions and STR providers
Assess how host business goals are changing post-pandemic, and in reaction to current economic, real estate, and staffing conditions
Identify opportunities to boost guest satisfaction and increase competitiveness with other STRs and lodging sectors
Key Research Questions - B2C
How do travelers view the advantages and disadvantages of using STRs as a category?
How have expectations of service standards changed since the pandemic?
How did the increased exposure to STRs during 2020/2021 affect consumer views of the sector? Will press coverage of the category have lasting effects on consumer decisions?
How much do consumers recognize major STR brands? What are the brand associations?
Do consumers understand the difference between small hosts and larger PMs? Are different types of providers perceived to offer different qualities or types of stays?
What are traveler attitudes and expectations towards different tiers of stays and properties?
Key Research Questions - B2B
How have business goals and practices changed since the high tide of 2021?
How are suppliers approaching distribution strategy? Did COVID affect their relationships with platforms?
What's the state of the "professionalization" of the market?
How has increased inventory/saturation affected business practices?
What are providers doing to stay competitive in the face of changing guest expectations?
What are primary challenges that providers are grappling with?
What types of tools are hosts utilizing in their tech stack?
What services are hosts doing in-house, and what are they outsourcing? Where can tech companies or ancillaries address their needs?
Learn more about Phocuswright Special Projects:
Sponsorship levels & deliverables »

Add-on options »

Project timeline »
Design Your Own Sponsorship Package
Let us create the sponsorship package that's right for your company.
Contact our team today: +1 860 350-4084 x501 • Email