Special Projects
Scroll, Heart, Fly: Social Media's Impact on Travel
Scroll, Heart, Fly: Social Media's Impact on Travel
A Phocuswright Special Project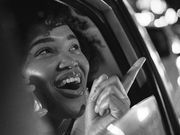 Social is deeply embedded in the travel journey
 Social media platforms are in the fabric of how travelers plan, research, and share their trips. From investigating the first sparks of a trip idea until the time they reach home and share memories, social is a piece of the modern trip experience.  
For travel brands and destinations, social media can be a double-edged sword. On one hand, it's a visually powerful, far reaching and cost-effective way to communicate with consumers. On the other, viral content can drive overtourism in hot spots or encourage bad behavior "for the gram".
With a body of content growing every day from acquaintances, brands, and influencers posting to platforms, it's time to untangle the expansive use of social in travel and understand how to best leverage it for the modern traveler.
Social conversion for travel is unique
Many of the current market insights on social commerce come from retail, a space where impulsive and low-stakes purchases are common. Travel follows its own rules – and its own conversion periods for components. 
The average American worker has only 11 days of paid time off a year, so leisure travel decisions are anything but casual. Before travelers ever hit the "book" button, they actively and passively collect information on what appeals to them, what's worth the money, and how their time will be best spent.
Research is needed to understand both how social content affects travelers at different points in research and booking – and where they're most receptive to influence.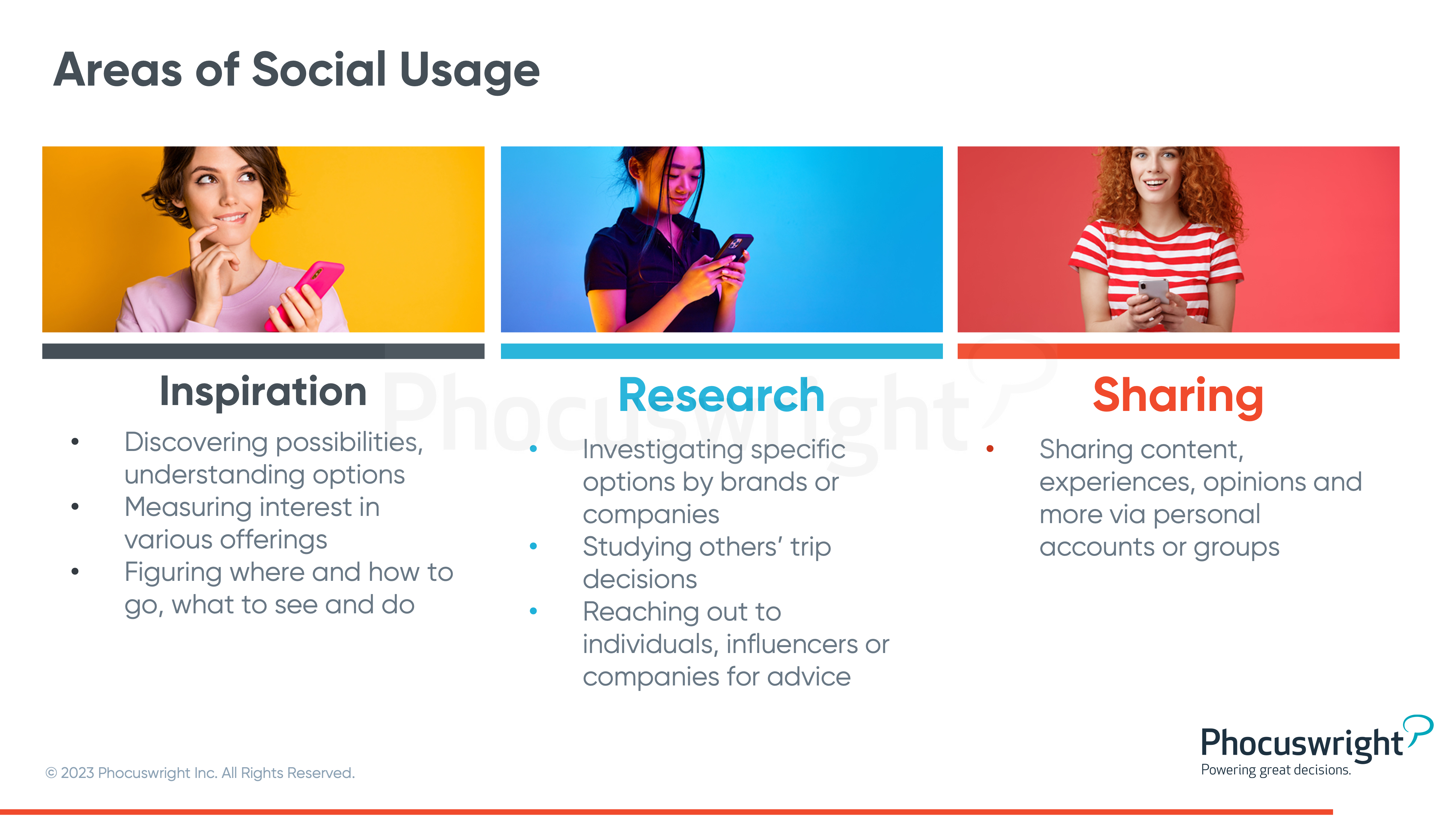 (Click image to view a larger version.)
Research Objectives
Understand how travelers use social content to make trip decisions, including:

How social is used at different points in the travel journey
Differences by segments
Platform usage
Account preferences (personal acquaintances, brands, destinations, influencers)
Content preferences

Findings can be used to develop actionable insights on:

Forming best practices on leveraging social content
Optimizing social targeting
Improving engagement and trust
Tailoring content style and tone to consumer tastes
Key Questions to be Addressed
At what points in the travel journey do travelers use social content? How do their needs differ throughout the course of trip planning and traveling?
Who do travelers choose to follow and take travel advice from?
What type of content do travelers find most useful, trustworthy and engaging?
How does content engagement differ by demographics?
How do travelers view paid ads or influencer collaborations?
When do travelers actively seek out information versus wait for information to be pushed at them?
How do travelers choose what and how they share on social?
Which untapped traveler segments on social, if any, could offer opportunities for brands?
How is social commerce likely to evolve?
Learn more about Phocuswright Special Projects:
Sponsorship levels & deliverables »

Add-on options »

Project timeline »
Design Your Own Sponsorship Package
Let us create the sponsorship package that's right for your company.
Contact our team today: +1 860 350-4084 x501 • Email