< See All Research
Mobile Hits the Mainstream: Technology and Industry Trends
Report | Published: February 2012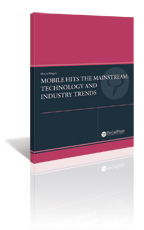 "Your research and presentation proved to be a great investment."
---
US $895 ·

CA $1,112 • £597 • €799
Free For: Innovation Subscribers
Summary
Contents
Methodology
Publication Summary
After years of speculation about when and how mobile would impact travel, the mobile platform is now influencing every stage of the travel life cycle. Mobile is truly a global phenomenon: Smartphone usage now exceeds 50% in the U.S. and Europe, with adoption increasing rapidly in emerging markets. Mobile devices have hit the mainstream, with broad-reaching implications for travel strategy. Mobile Hits the Mainstream: Technology and Industry Trends studies the trends shaping mobile travel worldwide, tracking mobile device adoption in key global markets. The report highlights emerging mobile technologies, identifying strategic opportunities for suppliers, intermediaries and corporate travel organizations. In addition, the research provides a closer view of the U.S. mobile travel market, sizing the U.S. mobile leisure/unmanaged business travel market through 2013. Report topics include:
Size of the U.S. mobile leisure/unmanaged business travel market and forecast through 2013
Mobile bookings via suppliers versus online travel agencies
Global smartphone and tablet adoption patterns
Emerging mobile technologies and their applications to travel
Mobile trends by segment (air, hotel, car rental) channel (suppliers versus OTAs) and sector (leisure versus corporate travel)
As mobile technology continues to evolve, travel companies struggle to remain current with quickly changing traveler expectations and development best practices.
Phocuswright's Mobile Hits the Mainstream: Technology and Industry Trends
sets the bar for mobile innovation, identifying key opportunities at every stage of the travel value chain. Also available:
Mobile Hits the Mainstream: Leisure and Business Traveler Trends
(a
Global Edition
publication). This report delivers an in-depth look at the accelerating impact of the mobile Internet, with a focus on how travelers use the mobile Web for travel-related activities. Not sure this is the report for you? Contact our experts to find the research that fits your needs.
+1 860 350-4084 x501
Table of Contents
39 Pages

Section 1
Introduction
Key Findings
Research Background and Methodology
Executive Interviews/Market Sizing

Section 2
Mobile Overview
Smartphone Adoption
Mobile Development
Tablets
Key Innovators

Section 3
Emerging Mobile Technology
Location-Based Services, Personalization and Merchandising
Social Media
Mobile Payments and NFC
QR Codes
Voice Recognition
Augmented Reality and Gamification

Section 4
Market Sizing and the Travel Industry Outlook
U.S. Mobile Market Sizing
Mobile Trends by Segment, Channel and Sector
Conclusions


LIST OF TABLES

Mobile Timeline

Smartphone Maturity by Market

Global Smartphone Penetration

U.S. Smartphone Ownership

Hybrid Application Development

Global Tablet Sales

Global Smartphone Adoption by Operating System

Emerging Mobile Technology

U.S. Interest in Future Mobile Internet Capabilities

Phases of Context/Personalization

Push Notifications

NFC and the Travel Experience

QR Code

Voice Recognition: Apple's Siri

Augmented Reality

Maturity Life Cycle

Mobile Sweet Spot

Usage of Mobile Within the Travel Life Cycle

U.S. Mobile Leisure/Unmanaged Business Travel Gross Bookings, 2010-2013 and Share of Online Leisure/Unmanaged Business Travel and Total Travel Markets

U.S. Mobile Leisure/Unmanaged Business Travel Gross Bookings, 2010-2013

U.S. Supplier Direct Mobile Travel Market, Share by Segment, 2010-2013

U.S. Mobile Travel Market, Share by Channel, 2011 and 2013

Travel Industry Mobile Objectives

Airline Mobile Initiatives

U.S. Air-Related Mobile Activities

Hotel Mobile Initiatives

U.S. Hotel-Related Mobile Activities

Car Rental Mobile Initiatives

OTA Mobile Initiatives

Corporate Travel Mobile Initiatives
Methodology
The objectives of Mobile Hits the Mainstream include the following:
Understand what represents true mobile innovation and who is driving it.
Anticipate how changes in devices and networks will affect development.
Identify nascent mobile technologies and assess their potential application to travel.
Size the current and projected mobile travel booking volume in the U.S.
Understand U.S. corporate and leisure traveler trends and desired services for the mobile device.
Identify strategic opportunities for suppliers, intermediaries, corporate travel organizations and destination marketers.
The study was conducted in the second half of 2011 and consisted of two concurrent phases:
Executive interviews/market sizing
Consumer research
The results presented in this report are primarily based on executive interviews, supplemented with mobile data from third-party sources. To provide a more holistic view of mobile travel dynamics, selected consumer research findings are also included.
Notify me of new research
Learn about latest publications and upcoming events.
Bestsellers