PhoCusWright Research
Found 10 matching products (showing newest first).
US $1,250 €908
U.S. hotels continued to outshine the industry as a whole in 2012. Increased marketing spend by suppliers and online travel agencies, the availability of vast and appealing content, and high mobile adoption are connecting with eager travelers of all stripes. Demand is up, and so are profits – but distribution decisions have become trickier than ever. U.S. Online Travel Overview Thirteenth Edition: Hotel & Lodging sizes the total and online hotel markets, delves into current and projected channel dynamics, and provides comprehensive analysis and market forecasting through 2015.
[ view more details ]
Report | Published: December 2013
Free For: Global Subscribers
US $2,495 €1812
After back-to-back years at or near double-digit growth, the U.S. travel market hit a plateau in 2012 and is projected to climb, though slowly, in 2013. Economic uncertainty in the next few years will turn the travel market into a tug-of-war between travelers searching hard for bargains and companies keeping prices up to stay afloat amid intense competition. U.S. Online Travel Overview Thirteenth Edition provides sizing and analysis of the U.S. total and online travel markets by segment and channel, including mobile. The report also explores market context by highlighting the consumer and technology dynamics driving various trends and presenting a comprehensive five-year view of the U.S. travel landscape for 2011-2015.
[ view more details ]
Report | Published: November 2013
Free For: Global Subscribers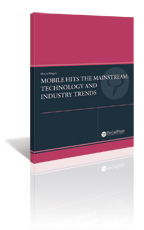 US $895 €650
Mobile Hits the Mainstream: Technology and Industry Trends studies the trends shaping mobile travel worldwide, tracking mobile device adoption in key global markets. The report highlights emerging mobile technologies, identifying strategic opportunities for suppliers, intermediaries and corporate travel organizations. In addition, the research provides a closer view of the U.S. mobile travel market, sizing the U.S. mobile leisure/unmanaged business travel market through 2013.
[ view more details ]
Report | Published: February 2012
Free For: Innovation Subscribers
US $1,495 €1086
Although 2008 and 2009 were among the worst years for U.S. airlines, 2010 is shaping up to be among the best. The 2008 oil price spike, which led to untenable fuel prices for airlines, was followed by a steep economic recession. The result was a dramatic decline in corporate demand for travel and, for airlines, those precious premium customers.
[ view more details ]
Report | Published: November 2010
Free For: Global Subscribers
US $1,495 €1086
Like umbrella sales on a rainy day, OTAs do best when inclement conditions dampen the travel marketplace. But despite the countercyclical boost, the OTA segment as a whole skidded off its growth track for the first time in 2009. The decline was inconsistent across companies, however, and share shifts between the major players concentrated the loss to certain brands, while other brands managed to buck the trend.
[ view more details ]
Report | Published: November 2010
Free For: Global Subscribers
US $1,495 €1086
The cruise industry is experiencing a modest but welcome recovery in 2010 after a brutal 2009. The recession and subsequent collapse of demand forced cruise lines to slash prices, while the H1N1 crisis in Mexico in the first half of the year effectively killed a major destination market and created itinerary chaos in the Caribbean market. But the crisis has abated.
[ view more details ]
Report | Published: November 2010
Free For: Global Subscribers
US $1,495 €1086
Hoteliers' concerns for survival have given way to cautious optimism. Economic recovery for hoteliers is fragile. Hospitality ADR improvement is regionally uneven. And overall ADR increases are stubbornly slow. The hotel business recovery is being dampened by continued value-consciousness from both the business and leisure segments.
[ view more details ]
Report | Published: November 2010
Free For: Global Subscribers
US $199 €145
Travel companies operating in Canada can no longer rely on their 'online strategy' or their 'Canada strategy;' they must have a Canadian online travel strategy. This Online Event delivers market intelligence, consumer insights and key trends that companies need to get ahead in Canada.
[ view more details ]
Presentation | Published: June 2010
Free For: Global Subscribers
US $350 €254
The iPhone's game-changing features and user experience have opened up tremendous potential for travel suppliers, intermediaries and travelers alike.
[ view more details ]
Spotlight | Published: July 2009
Free For: Innovation Subscribers
US $695 €505
Report | Published: June 2009
Free For: European and Global Subscribers